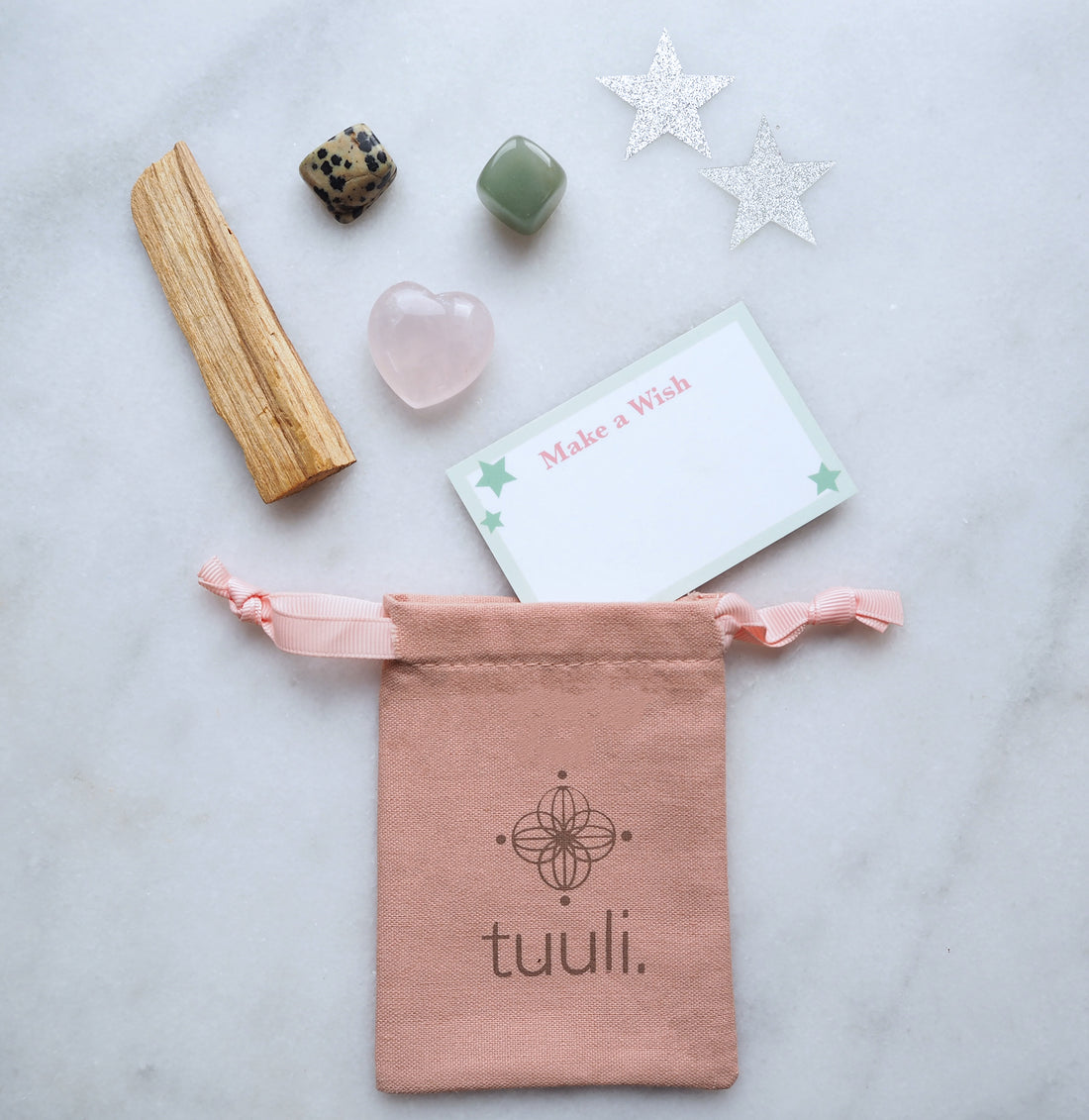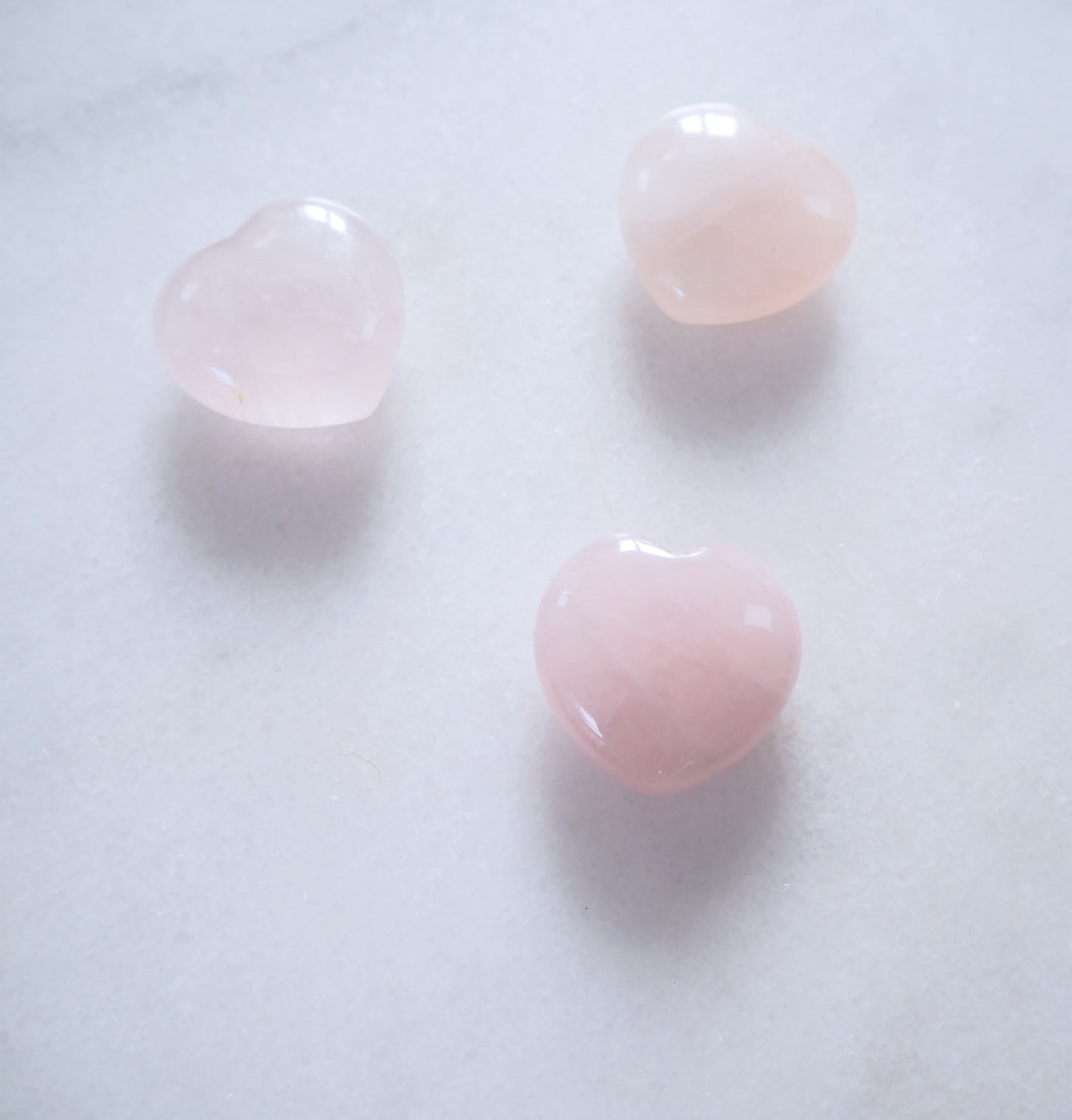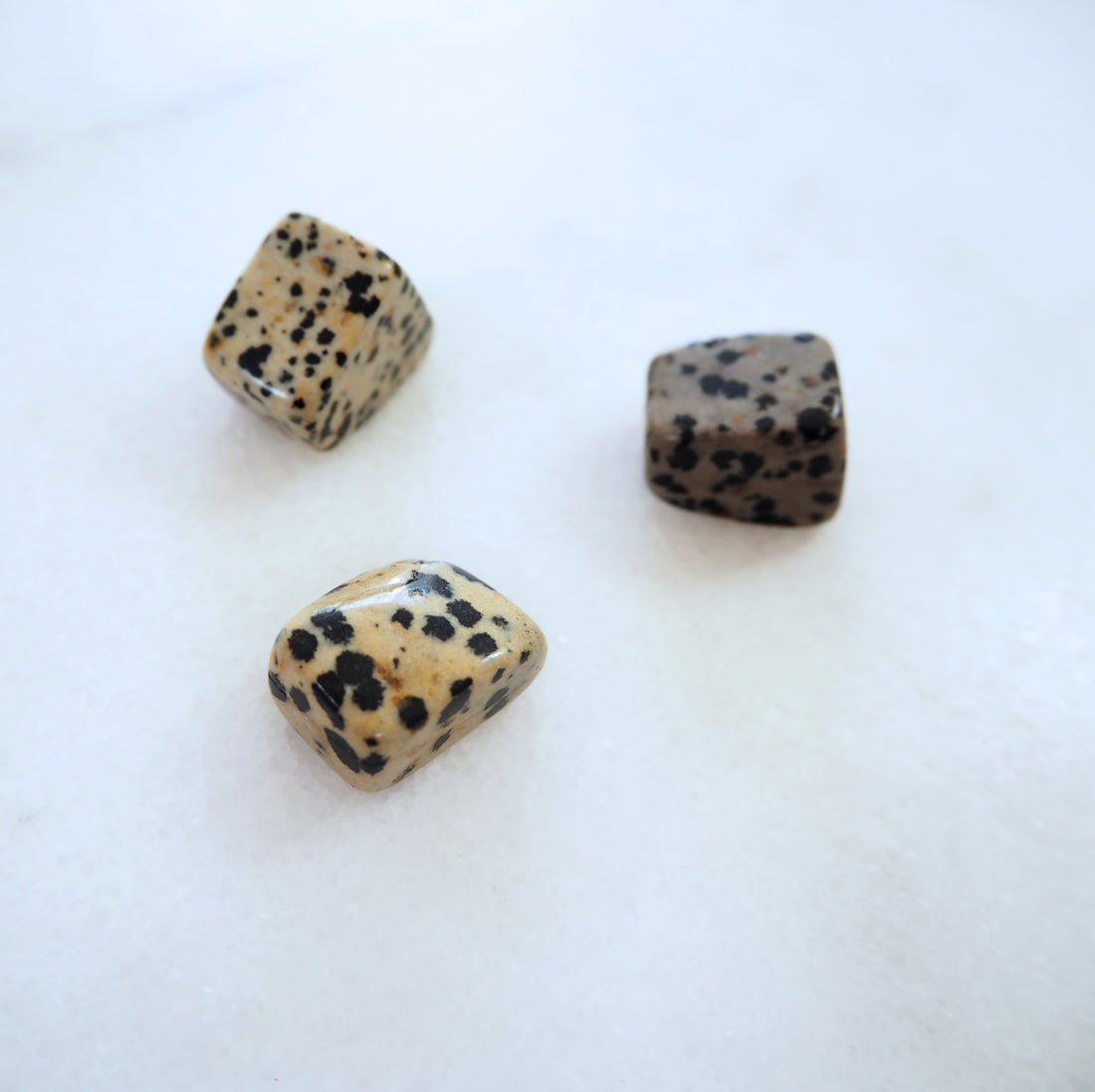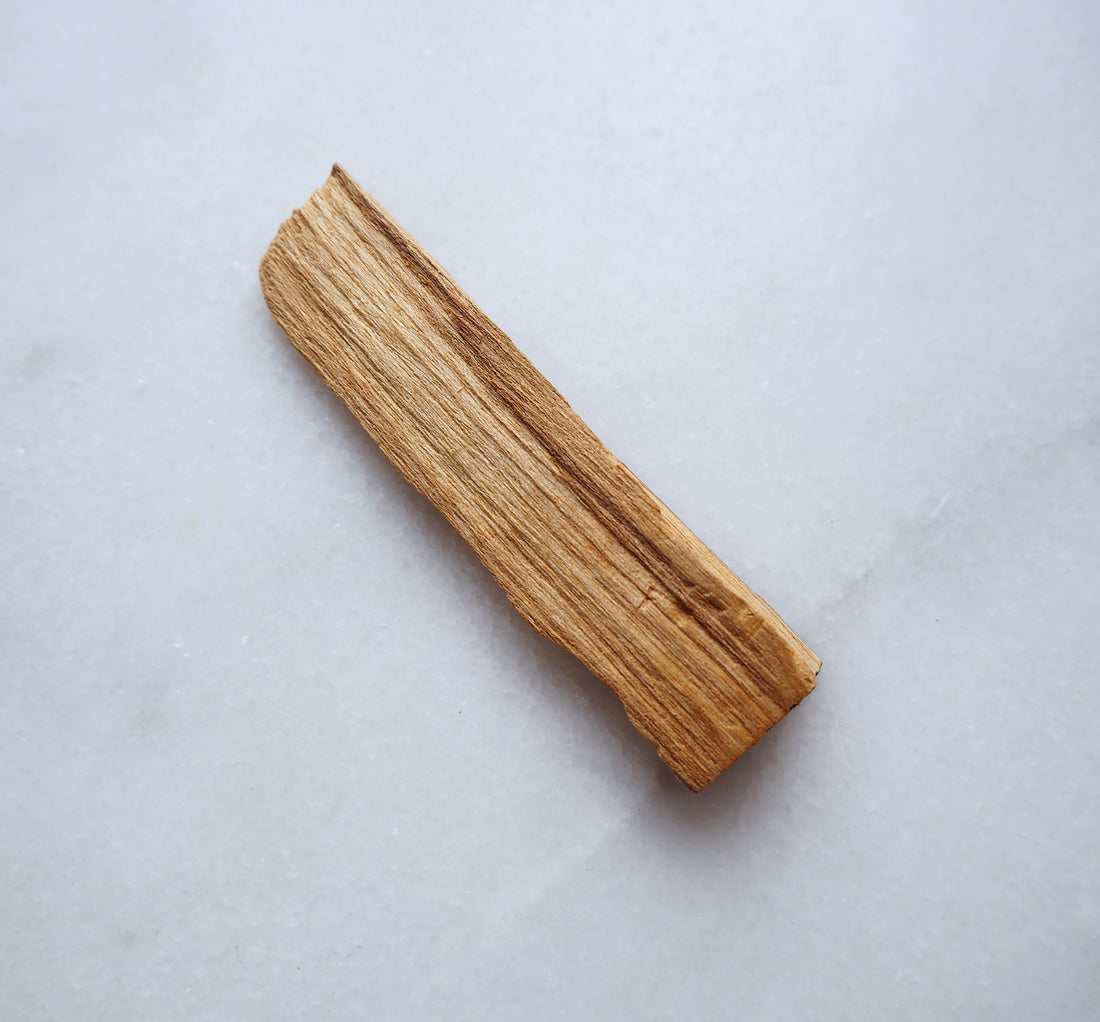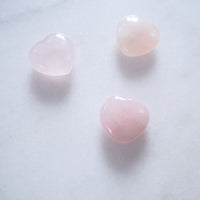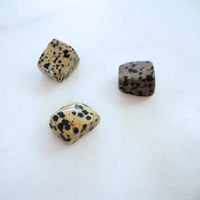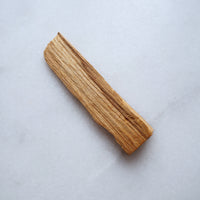 Is there something you wish for in life that you want to manifest? With this wish bag you can make your dreams come true with a simple ritual. So, are you ready to get the house of your dreams or to meet the love of your life?
Make a Wish Crystal Kit contains a green aventurine to help you to make your dreams come true, a rose quartz heart, dalmatian jasper and a palo santo stick.
Green Aventurine is the perfect stone if you want make your dreams come true. This stone will help you to attract luck, abundance and success.
Rose Quartz Heart is the stone you need if you want to manifest more love into your life.
Dalmatian Jasper will assist in breaking down barriers you have created that may be holding you back from your true potentials.
The kit includes a Wish Card and instructions 'How to use' the kit.
How to use your kit:
1. Find a calm space where you can do your ritual.
2. Write down your wish on the "Make a Wish" paper.
3. Light up your Palo Santo Stick. 
4. Hold the crystals in your hands and take a couple of deep breaths. Visualise that the thing you wish for is already present in your life.
5. When you are finished with your visualisation, put your crystals and card in your wish bag and blow your intention into the bag. Thank yourself and the universe for this moment and wish for your intention to become reality. Keep your Wish Kit under the cushion or in your bag to stay connected to your intention.
The stones are 1-3cm and around 15-30 grams. All stones are unique and may vary in size and color.
Shipping time estimate:
Local pickup: Ouderkerk aan de Amstel
Netherlands: 1-3 working days
European Union: 2-7 working days

Shipping costs:
€2.95 - Netherlands
€7.95 - European Union
Free Shipping in Netherlands above €40
Wonderful gift
Make a wish crystal kit is a wonderful gift , whether you're giving it to someone who is going through a tough time or someone who has just started a new chapter it'll be a welcome gift.