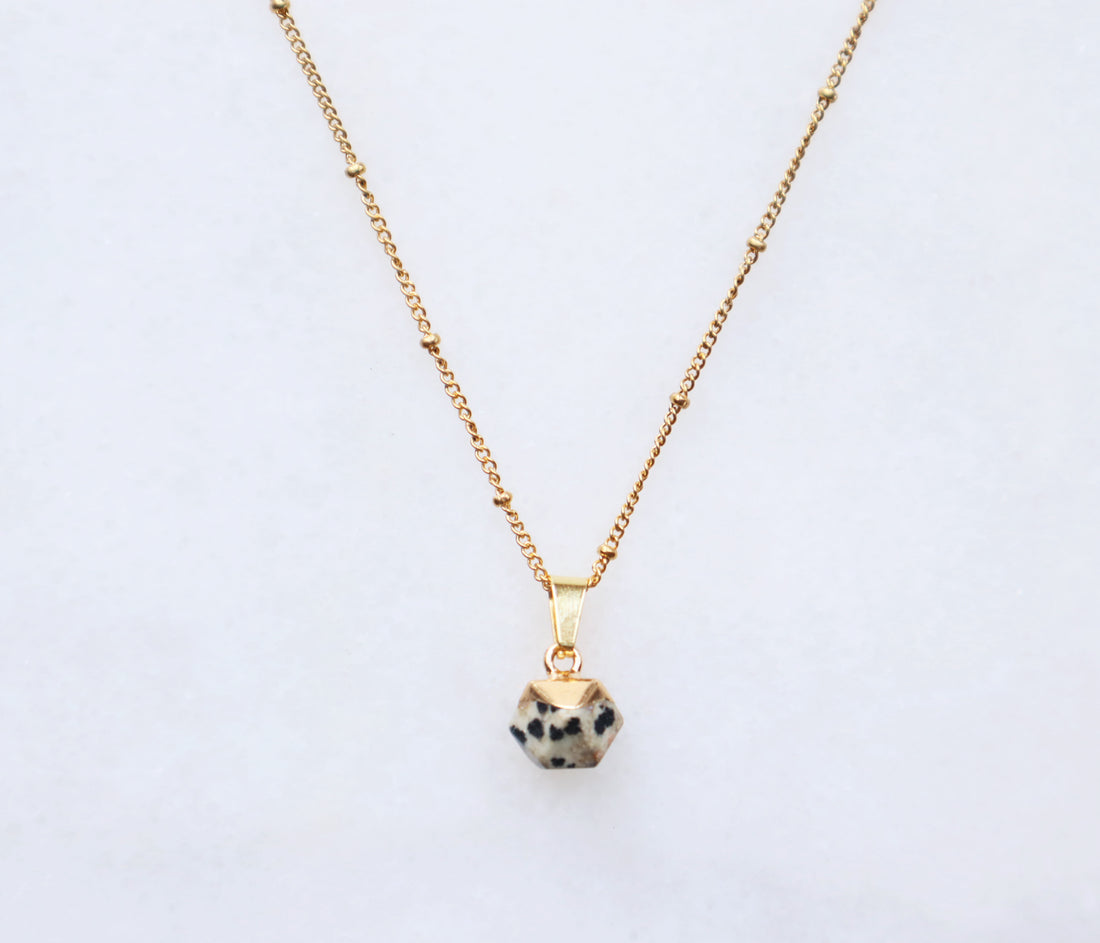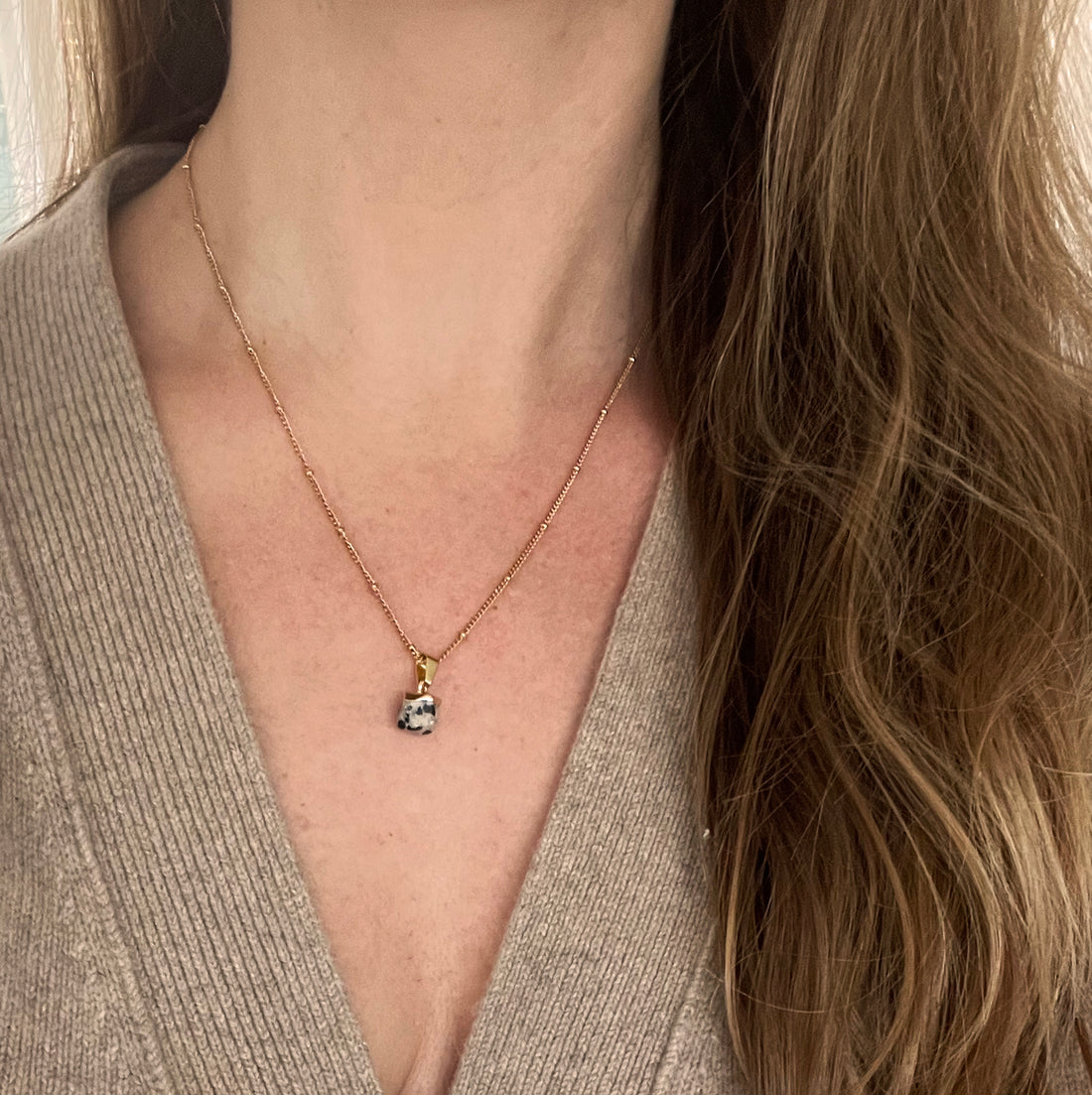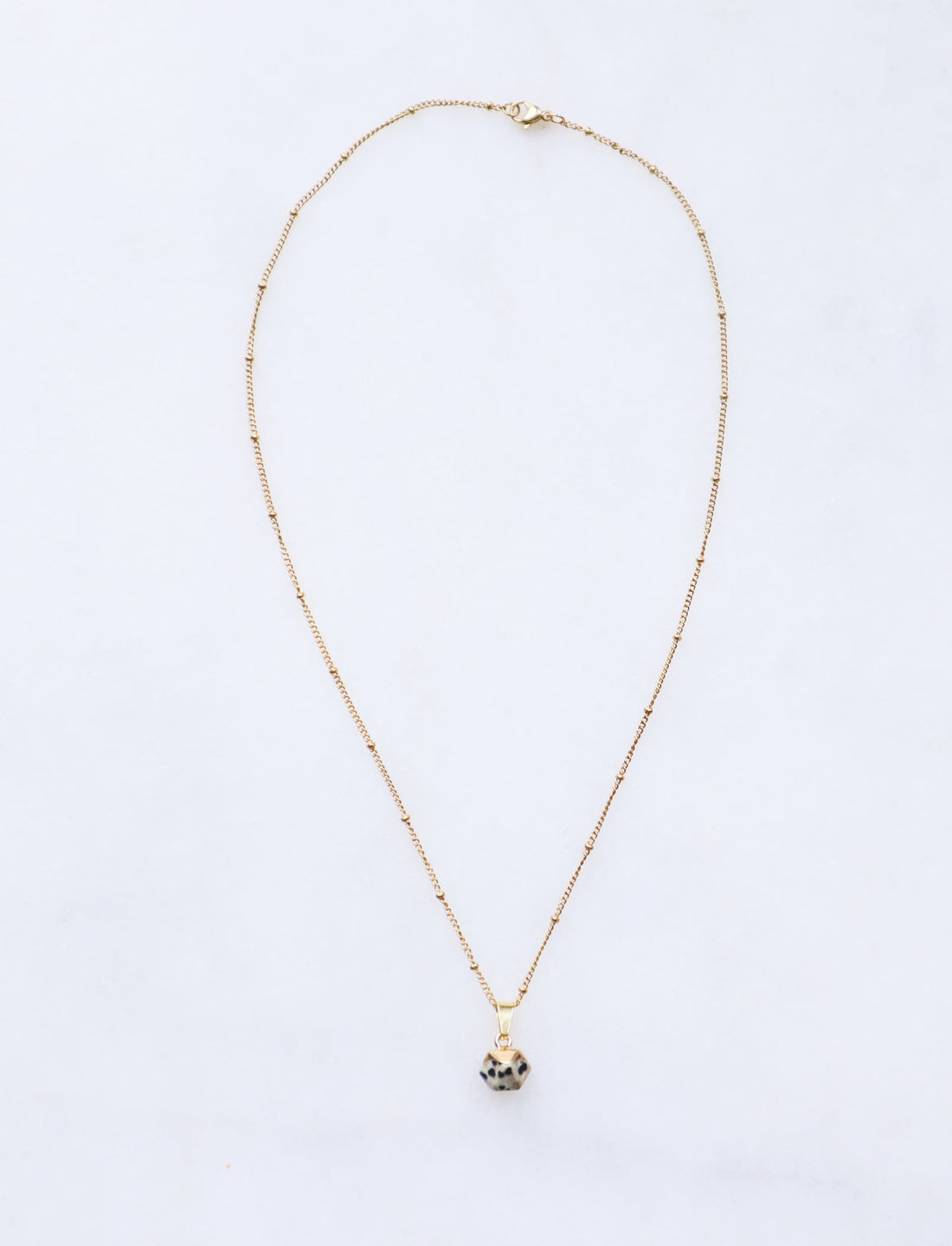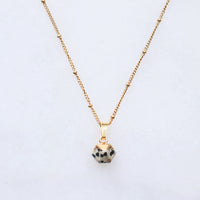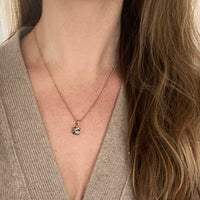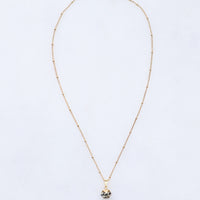 Dalmatian Jasper Necklace
Dalmatian Jasper Necklace is is the perfect jewellery if you want to keep your crystal close to your heart to always stay connected to the energy of the crystal.  

Dalmatian Jasper is a perfect crystal if you  are passionate about personal development! It will help you to see and balance your good and less good qualities, which is perfect when you want to level up and become a better version of yourself. Dalmatian also reminds you to not be so self-critical. You do your best and you are enough.
Handmade in Amsterdam
18k Gold-plated Stainless Steel necklace featuring an Dalmatian Jasper gemstone pendant. 
Length of chain: 45 cm

The stone is 5 mm and 2-3 grams. All stones are unique and may vary in size and color. Do not use in water. 
Shipping time estimate:
Local pickup: Ouderkerk aan de Amstel
Netherlands: 1-3 working days
European Union: 2-7 working days

Shipping costs:
€2.95 - Netherlands
€7.95 - European Union
Free Shipping in Netherlands above €40
fast shipping and the order is well packed. Personaly i'm not of fan of heartshaped jewelry. The mystery item I ordered was a heartshape. Not sure If i'm going to use it.
Beautiful product
Kind people that are really soon answers at the mail.