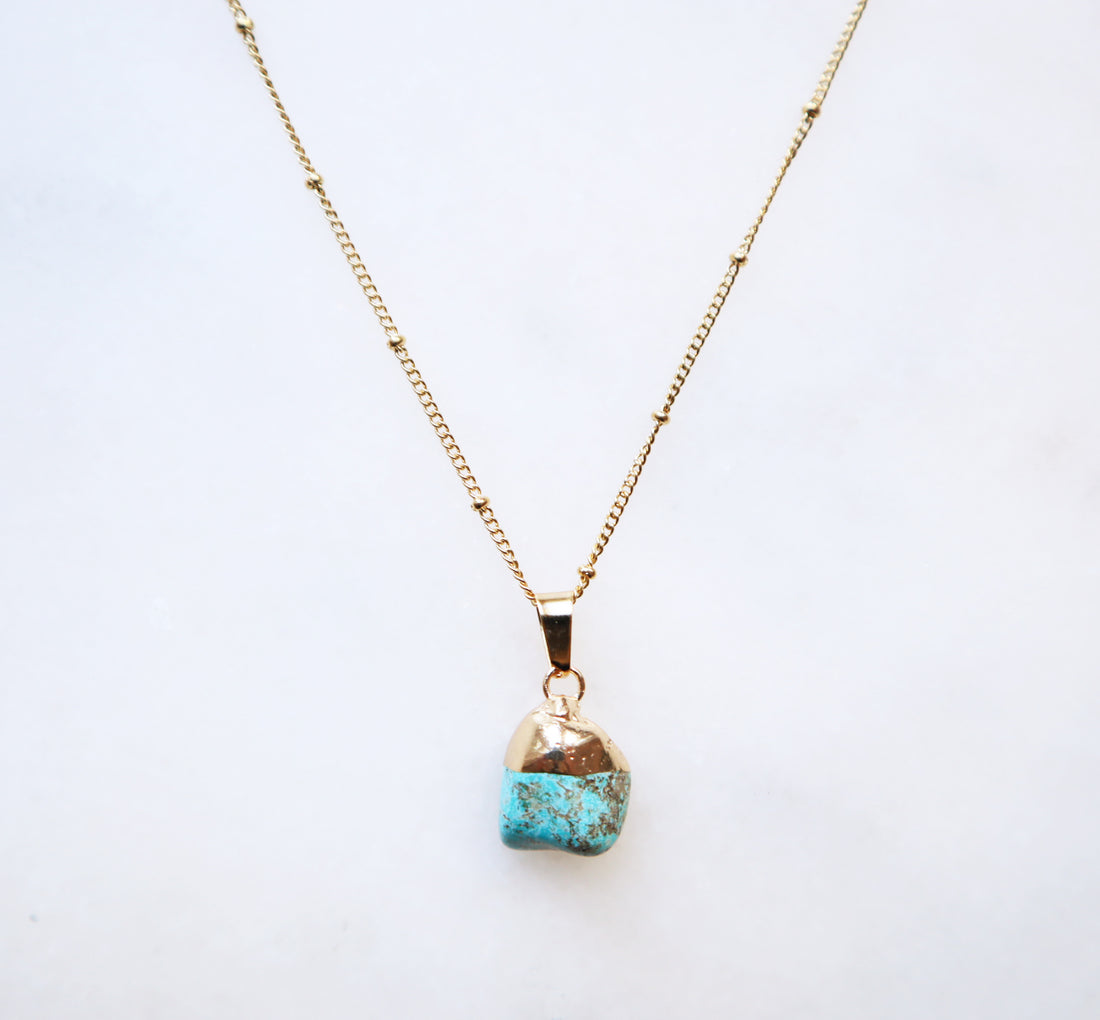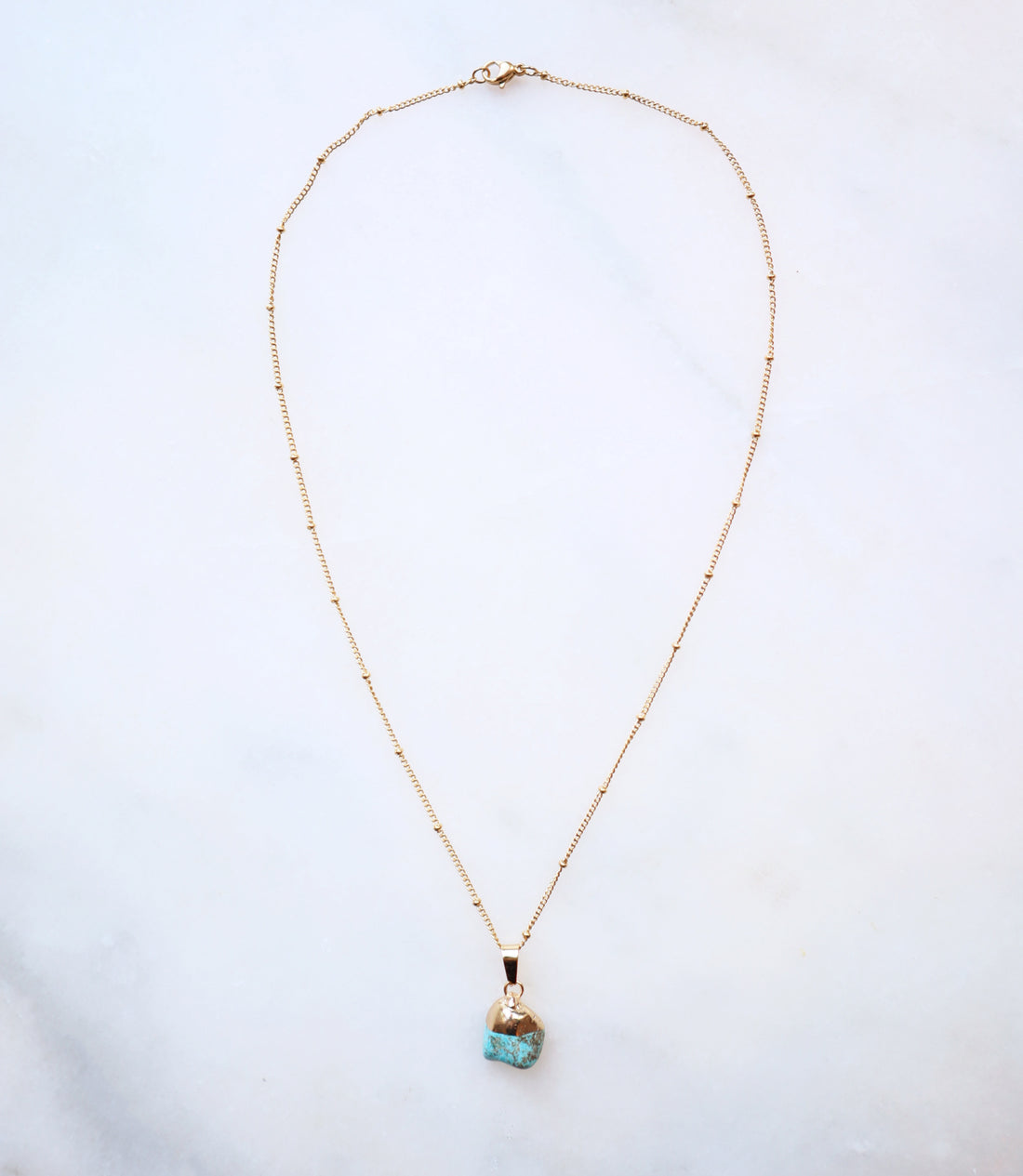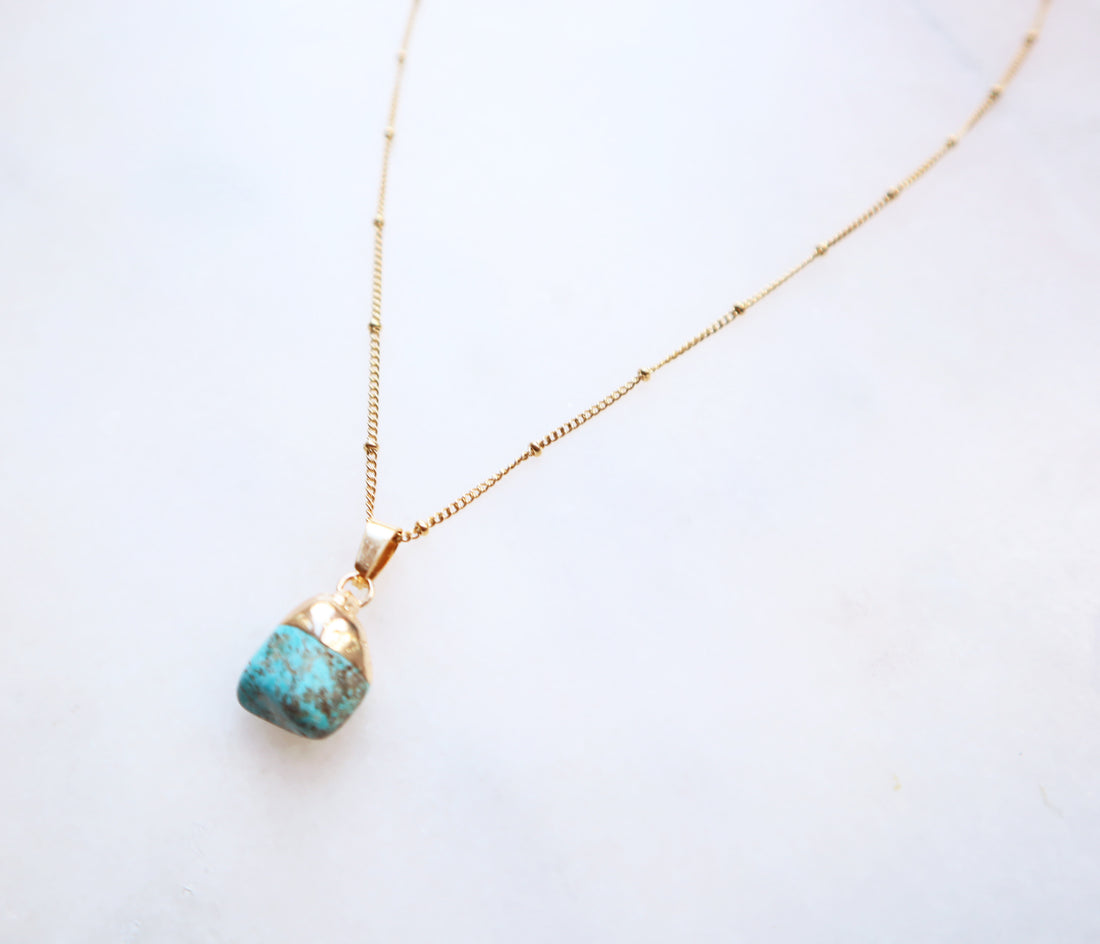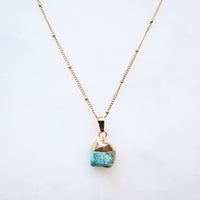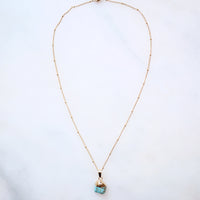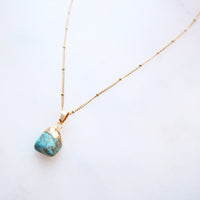 Turquoise Necklace is the perfect jewellery if you want to keep your crystal close to your heart to always stay connected to the energy of the crystal.  
Turquoise is said to bring luck, peace, and protection, and it's also one of the birthstones associated with December. It has a calming, soothing, protective energy that can be beneficial for feng shui. The stone has grounding energy that makes it a great stone for when you are feeling overwhelmed.
Handmade in Amsterdam
Gold-toned Stainless Steel necklace featuring an Amazonite gemstone pendant. 
Length of chain: 45 cm

The stone is 5-10 mm and 2-3 grams. All stones are unique and may vary in size and color. Do not use in water. 
Shipping time estimate:
Local pickup: Ouderkerk aan de Amstel
Netherlands: 1-3 working days
European Union: 2-7 working days

Shipping costs:
€2.95 - Netherlands
€7.95 - European Union
Free Shipping in Netherlands above €40
Hanger
Ben heel blij met mijn turquoise hanger, krijg veel complimentjes en hoop dat hij zo blijft. Dan ga ik zeker nog meer bestellen. Ziet er uit als een goede kwaliteit👌👌