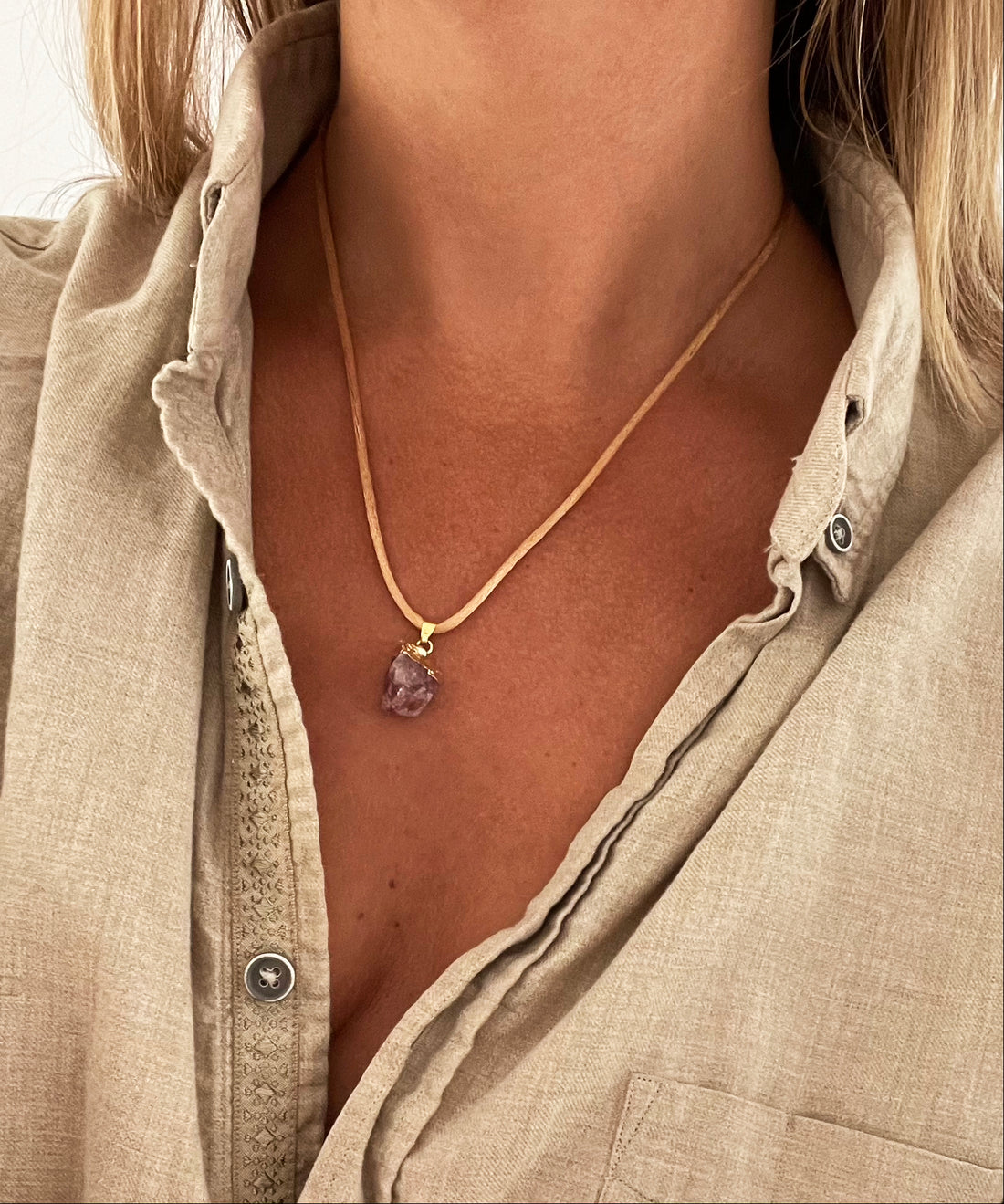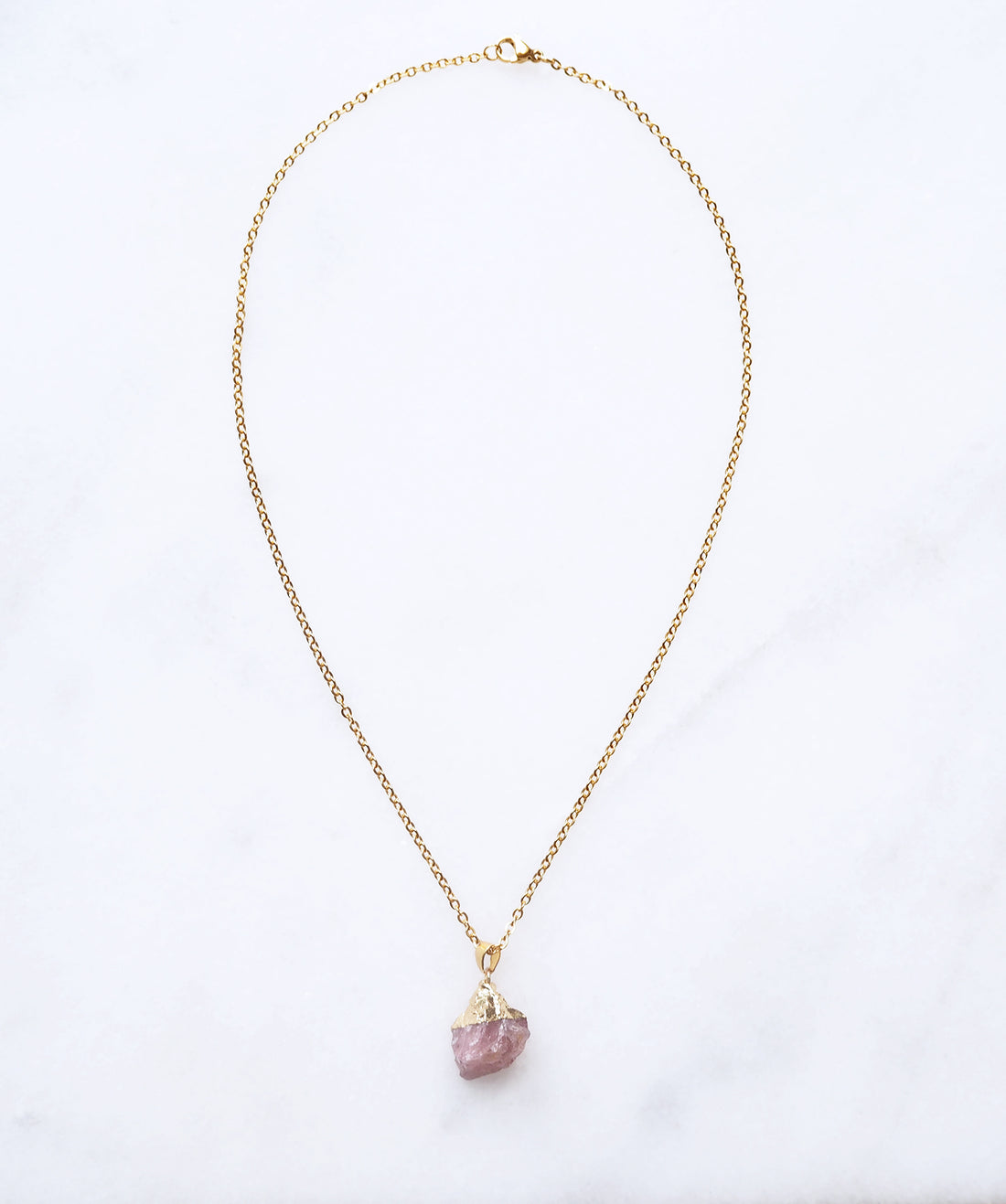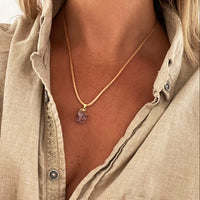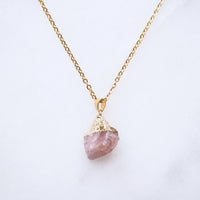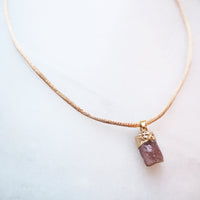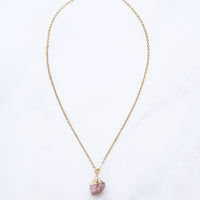 Strawberry Quartz Necklace
Strawberry Quartz Necklace is the perfect jewellery if you want to keep your crystal close to your heart to always stay connected to the energy of the crystal. 
Strawberry Quartz properties are associated with love and communication. It has the ability to help you grow spiritually and release any blockages that may be impeding your flow of positive energy. Strawberry Quartz is also a powerful protective stone, and it's wonderful for keeping your aura cleansed and purified of any negative energies.
 Handmade in Amsterdam
Gold-toned Stainless Steel chain or Champagne Satin cord featuring a Strawberry Quartz gemstone pendant. 
Length of chain: 45 cm

The stone is 5-10 mm and 2-3 grams. All stones are unique and may vary in size and color. Do not use in water. 
Shipping time estimate:
Local pickup: Ouderkerk aan de Amstel
Netherlands: 1-3 working days
European Union: 2-7 working days

Shipping costs:
€2.95 - Netherlands
€7.95 - European Union
Free Shipping in Netherlands above €40
very pretty
Pretty necklace and very good quality
Mooi product
Ik ben erg blij met de ketting en de steen, hij is ontzettend mooi.
Mooie ketting
Ik heb deze ketting gekozen omdat hij me direct aansprak en de werking ervan bij me past. Ik heb er 3 gekocht en heb ook de black tourmaline en de Citrine en wissel deze af, naar gelang ik me voel of ergens heen ga.
My favorite so far!
This has been my 6th crystal pendant, and my first Druzy Agate and it's my all time favorite! It's gorgeous. Totally recommend this one!
Love it!
Pretty necklaces & nice packaging. Totally love it!