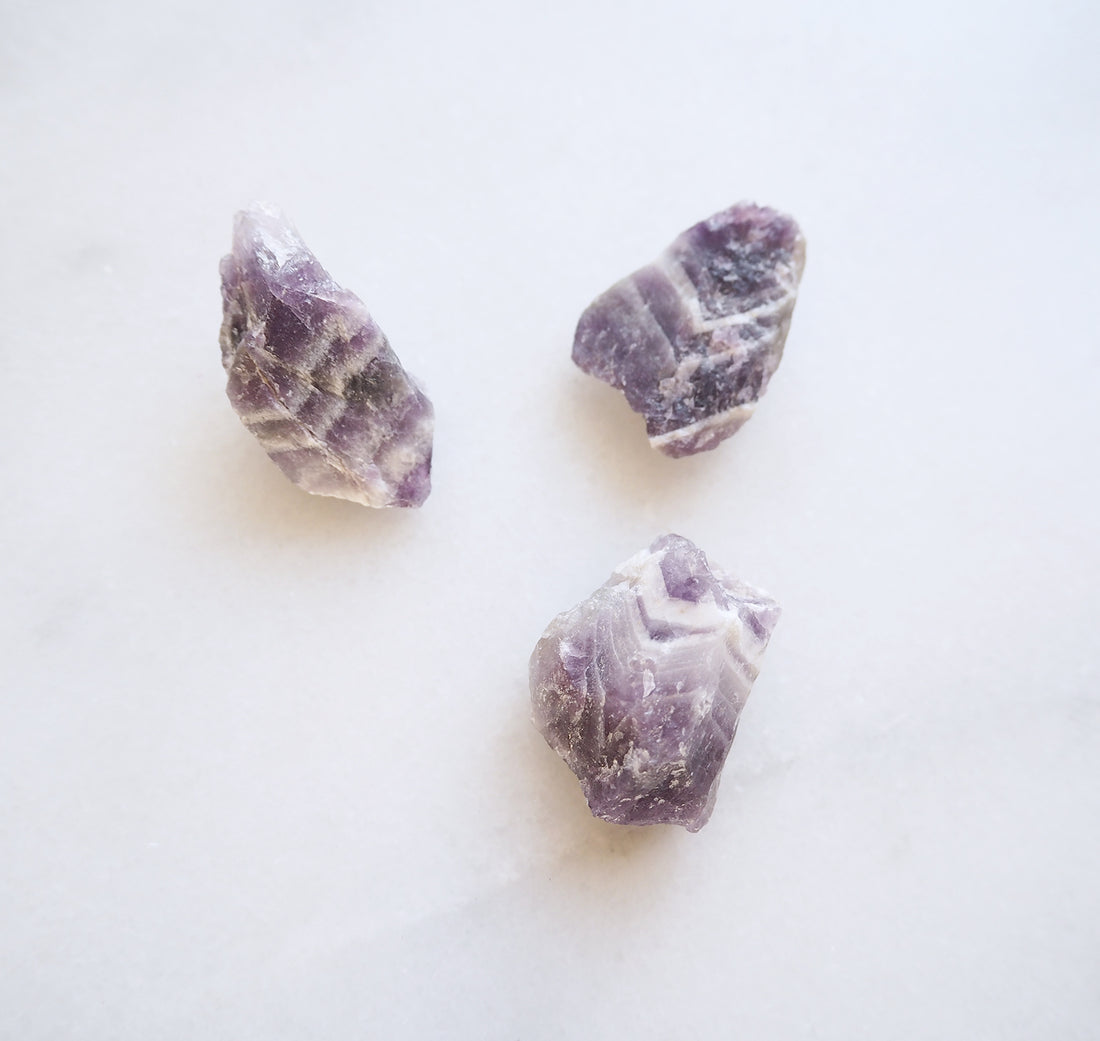 You need a Dream Amethyst in your life because this stone combines the enhancing and strengthening qualities of a Quartz with the stress-relieving qualities of an Amethyst. It is a very spiritual stone which is a great tool for relaxation and meditation.
When you're around the energies of this stone, you will gain more wisdom, and you will have most of the answers that you are searching for. Dream Amethyst will give you peace of mind.
When you're surrounded by noise and chaos and you want a break from the hustle and bustle, this stone will give you peace and serenity. It will promote relaxation and self-discovery.
The stone is around 2 cm and 10-15 grams. All stones are unique and may vary in size and color.
Shipping time estimate:
Local pickup: Ouderkerk aan de Amstel
Netherlands: 1-3 working days
European Union: 2-7 working days

Shipping costs:
€2.95 - Netherlands
€7.95 - European Union
Free Shipping in Netherlands above €40