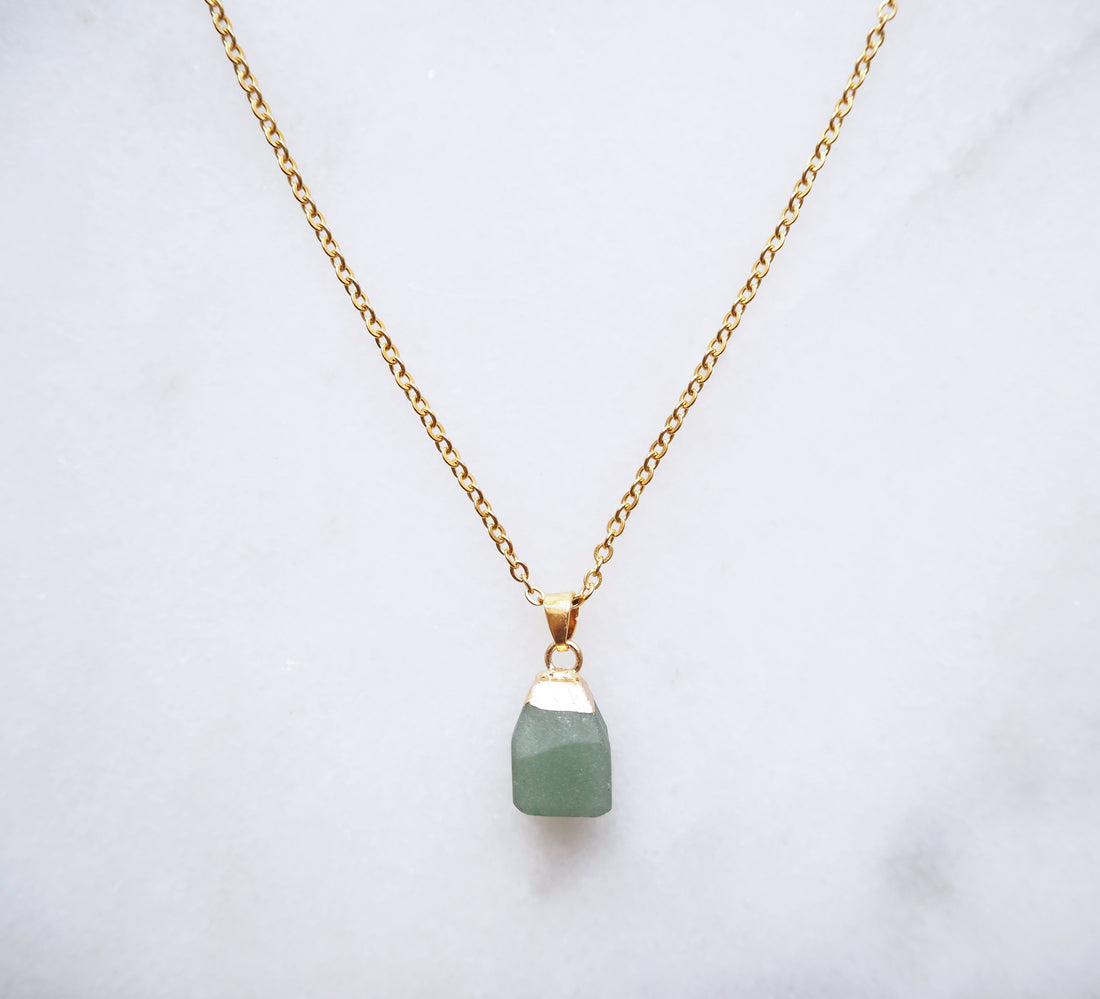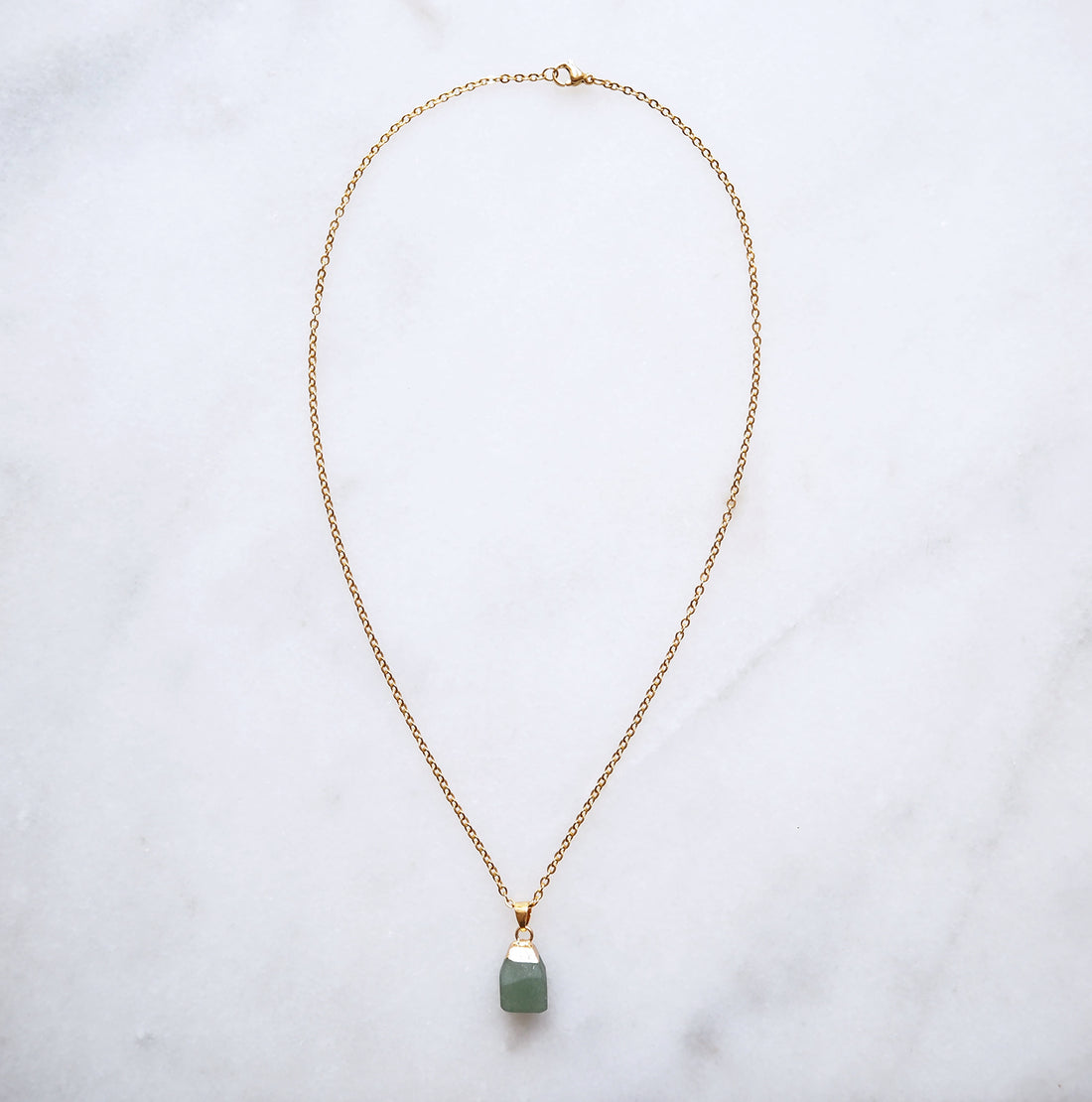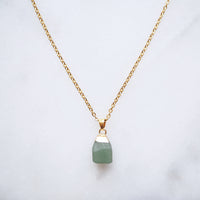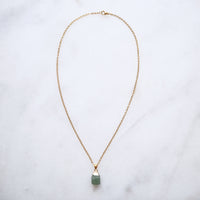 Green Aventurine Necklace
Green Aventurine Necklace is is the perfect jewellery if you want to keep your crystal close to your heart to always stay connected to the energy of the crystal.  
Green Aventurine stands for luck and success and helps you fulfill your dreams. It increases your creativity, motivation and helps you get new ideas. It is a crystal for grounding and stability. Green Aventurine will help bring you back yourself to your physical body and your connection to the Earth.
Handmade in Amsterdam
Gold-toned Stainless Steel necklace featuring a Green Aventurine gemstone pendant. 
Length of chain: 45 cm

The stone is 7 mm and 2-3 grams. All stones are unique and may vary in size and color. Do not use in water. 
Shipping time estimate:
Local pickup: Ouderkerk aan de Amstel
Netherlands: 1-3 working days
European Union: 2-7 working days

Shipping costs:
€2.95 - Netherlands
€7.95 - European Union
Free Shipping in Netherlands above €40
Super leuk
Mooie spullen
Kettinkjes zijn wat teer, dus voorzichtig mee omgaan