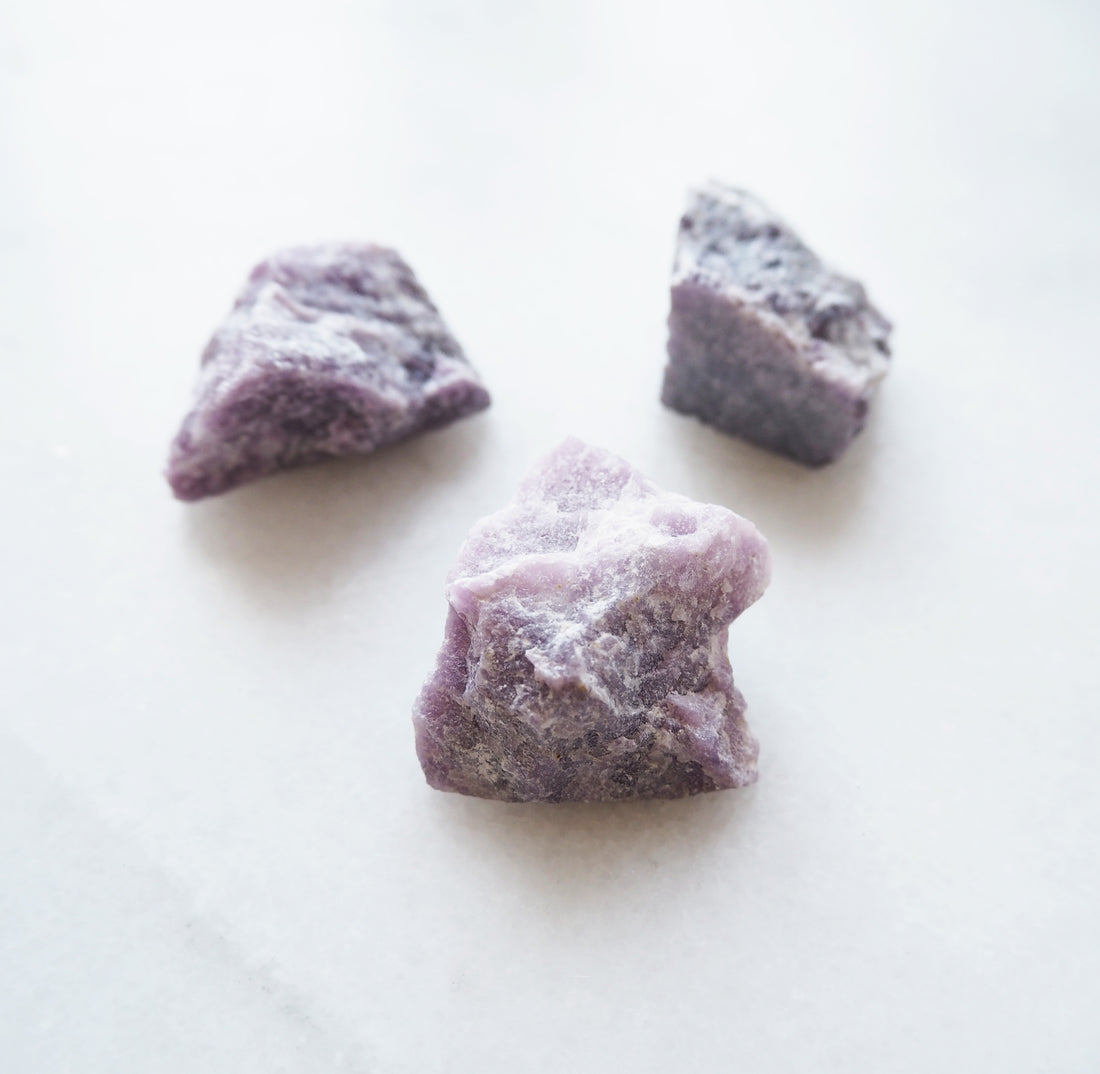 Lepidolite is the perfect healing crystal to help you to stabilise your emotions, dissolve the pain of deeply felt wounds, soothe the heart, and reduce stress and depression.

Why you were drawn to the crystal: You may want to balance your emotions and your mood? Emotional storms are common (and perfectly okay) but sometimes it can be nice to have a crystal that reminds us to balance our mind to get back to our inner peace.

How to use it: Meditate with your Lepidolite and the mantra "I am at peace" to calm and balance your mind. This is the crystal to take with you to the doctor or other uncomfortable things because of the supportive and calming abilities of the Lepidolite.
The stone is approx. 2 cm and 15 grams. All stones are unique and may vary in size and color.
Shipping time estimate:
Local pickup: Ouderkerk aan de Amstel
Netherlands: 1-3 working days
European Union: 2-7 working days

Shipping costs:
€2.95 - Netherlands
€7.95 - European Union
Free Shipping in Netherlands above €40