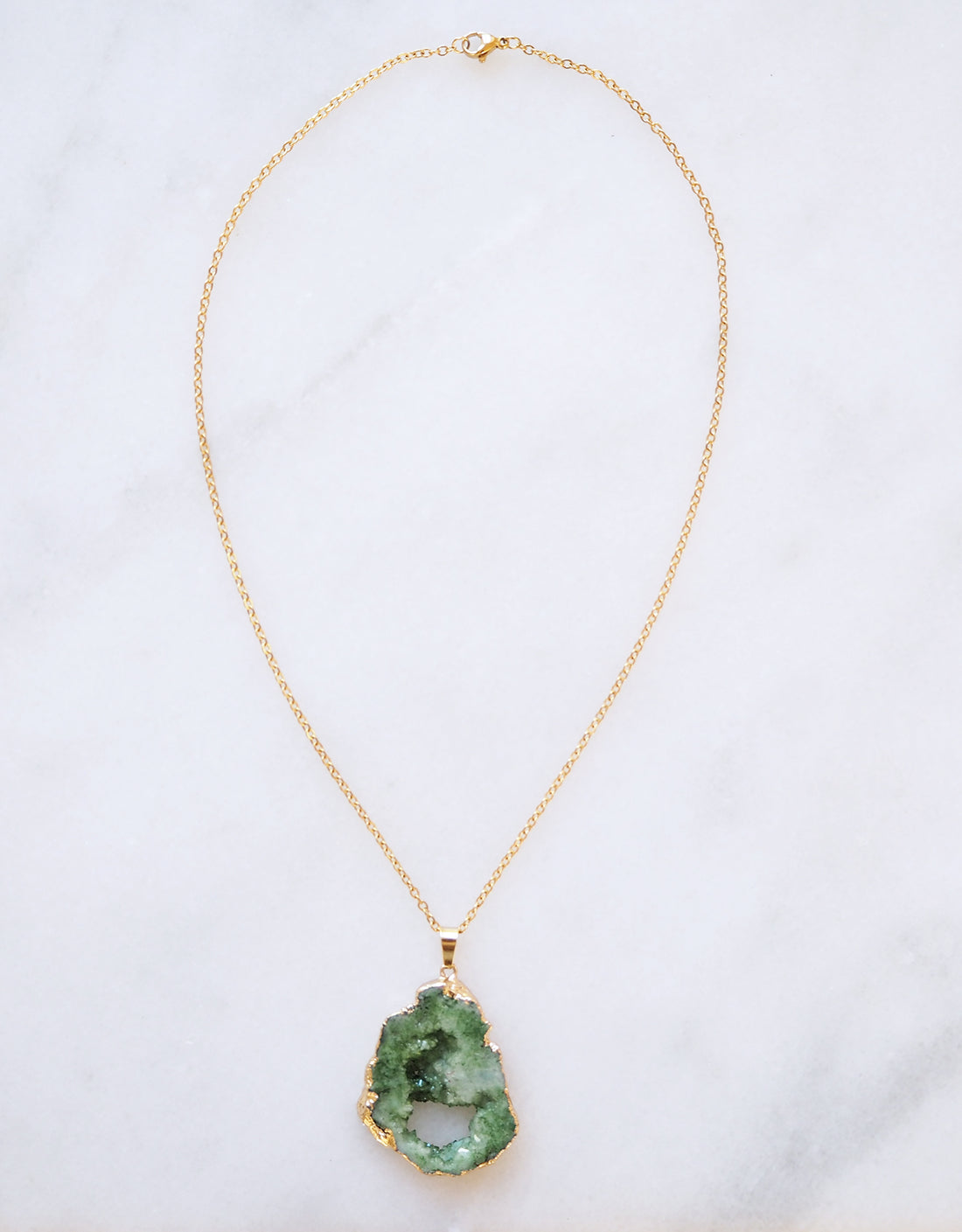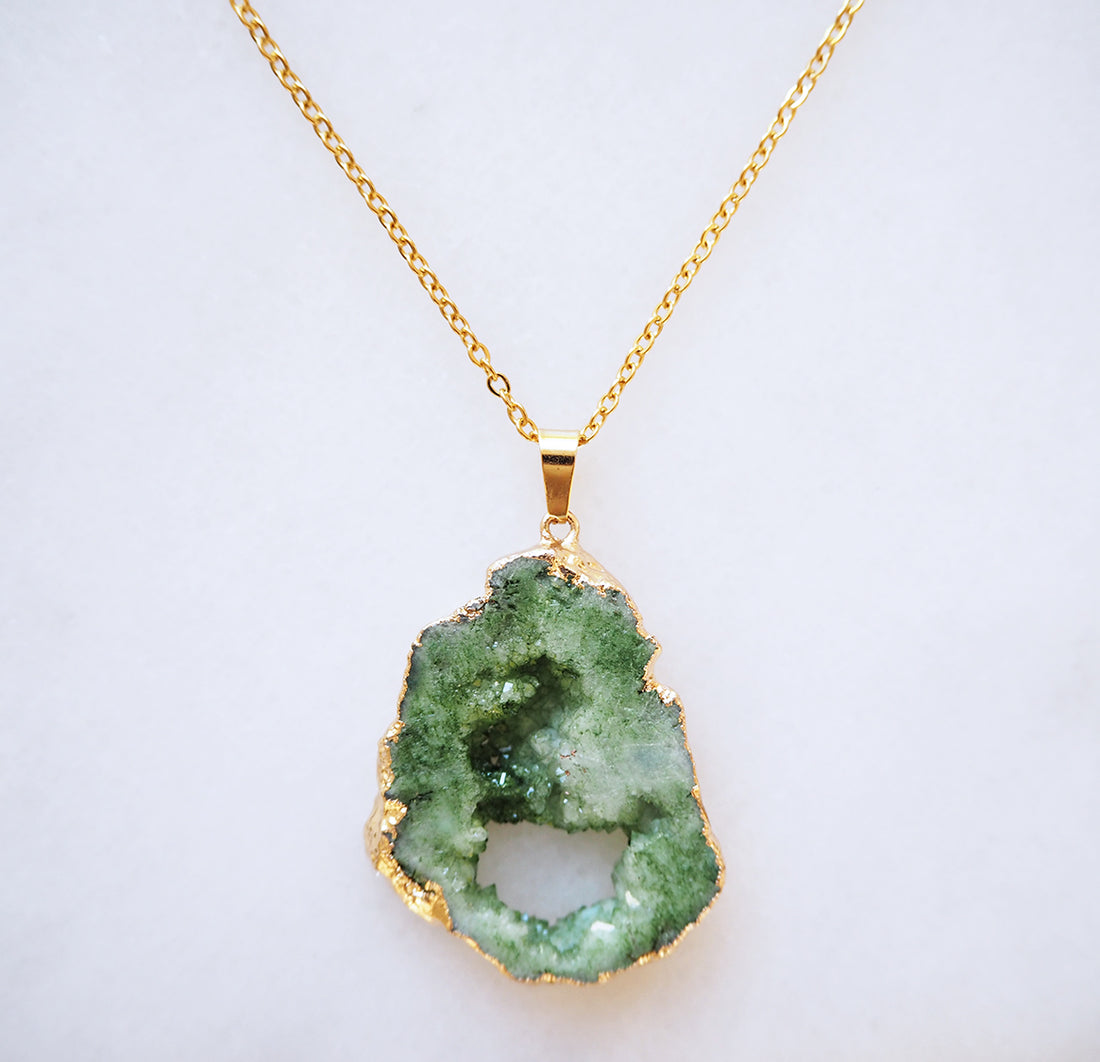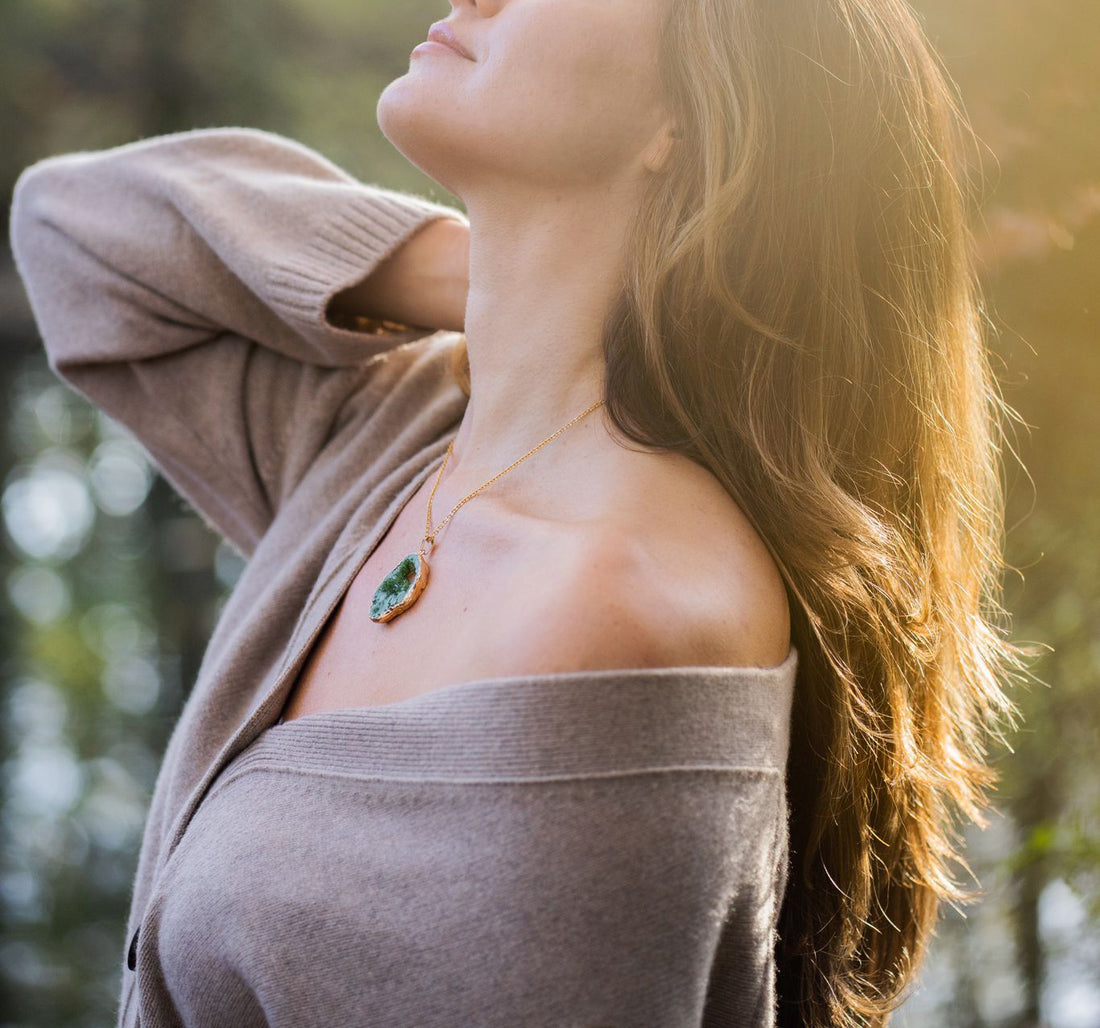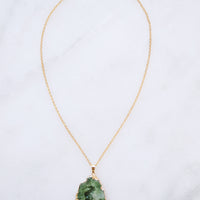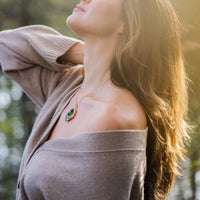 Limited Edition Green Druzy Sprinkle Necklace
Druzy Agate Necklace is the perfect jewellery if you want to keep your crystal close to your heart to always stay connected to the energy of the crystal.  
Druzy Crystal will purify and amplify your body's natural healing properties. It will also strengthen your spirit. It will provide balance in your life to avoid feelings of sadness, abandonment or fear. Druzy is believed to be associated with peace, patience, intuition, and unconditional love.
Handmade in Amsterdam
Gold-toned Stainless Steel necklace featuring a Green Druzy Agate gemstone pendant. 
Length of chain: 45cm

The stone is 5 cm and 10 grams. All stones are unique and may vary in size and color. Do not use in water.
Shipping time estimate:
Local pickup: Ouderkerk aan de Amstel
Netherlands: 1-3 working days
European Union: 2-7 working days

Shipping costs:
€2.95 - Netherlands
€7.95 - European Union
Free Shipping in Netherlands above €40
I gave this as a present
Have this to my spiritual friend for her birthday. Wasn't sure if she would like it because it's quite big. But she loves it.
Beautiful!
Oh what a joy to wear this gorgeous necklace! It has an amazing gentle and subtle buzz of energy which is great to feel. And I get so many compliments about how beautiful that necklace is ;-). Very happy with my new gems ... With every product I bought here to be honest! The little personal note added to my order shows the love, attention and personal touch which makes this business very special. Thank you!
Amazing experience
Love the products!
You can feel the quality and the love of it!
The best part is the handmade note that I have received in the box. A personal thanks from the owner gave me the incredible feeling that I'm not just a client but that I was something special.
You won't be buying just a single stone, but the dedication and the love of the one who made it.
Absolutely recommended!
Love
i love love love love the necklace, it's so pretty and i never got so many compliments on a necklace! thank you <33 your website also looks very pretty i love it!
Een hele mooie steen/ketting!
Een hele mooie steen/ketting!