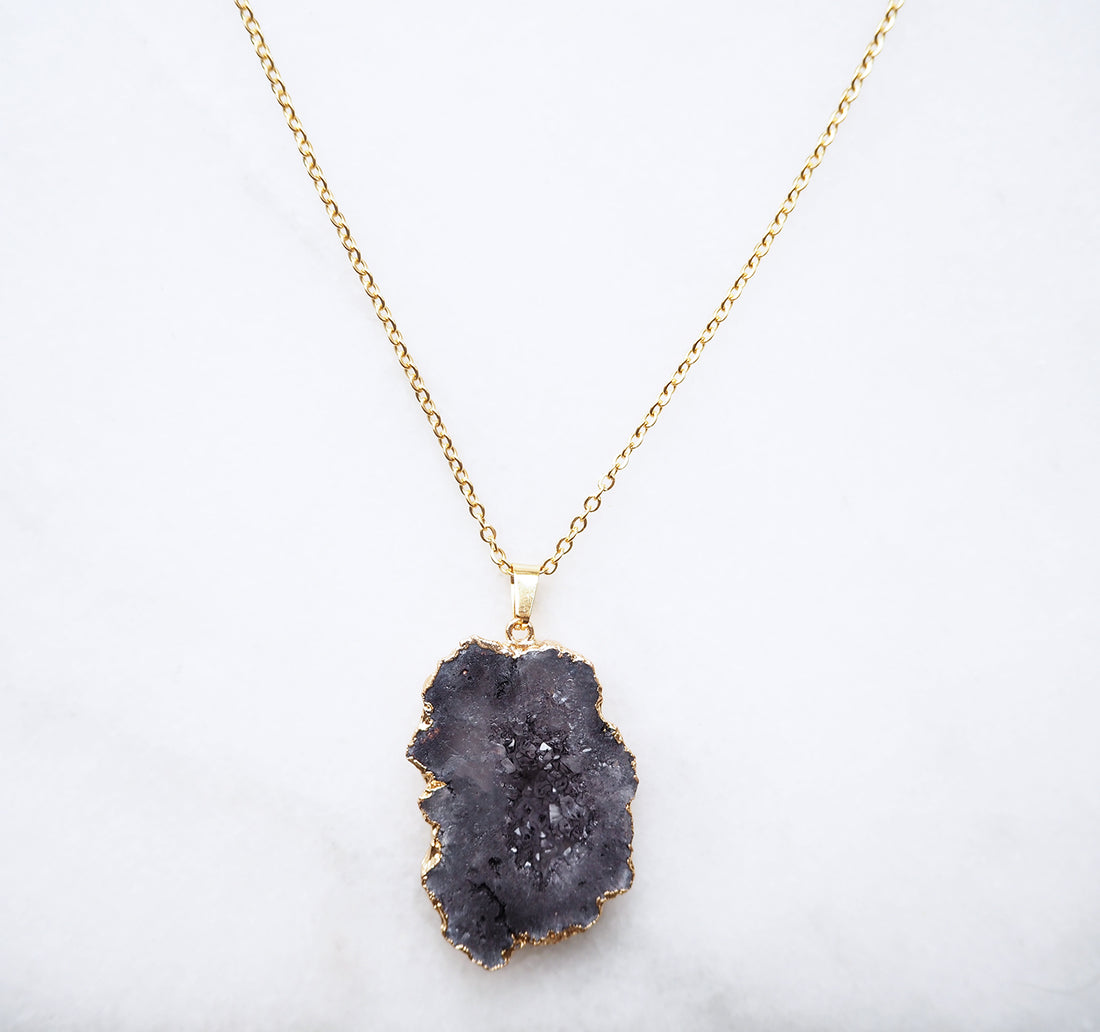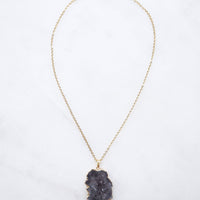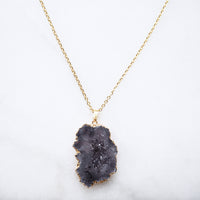 Limited Edition Smokey Druzy Sprinkle Necklace
Druzy Agate Necklace is the perfect jewellery if you want to keep your crystal close to your heart to always stay connected to the energy of the crystal.  
Druzy Crystal will purify and amplify your body's natural healing properties. It will also strengthen your spirit. It will provide balance in your life to avoid feelings of sadness, abandonment or fear. Druzy is believed to be associated with peace, patience, intuition, and unconditional love.
Handmade in Amsterdam
Gold-toned Stainless Steel necklace featuring a Smokey Druzy Agate gemstone pendant. 
Length of chain: 45cm

The stone is 4-6 cm and 10 grams. All stones are unique and may vary in size and color. Do not use in water. 
Shipping time estimate:
Local pickup: Ouderkerk aan de Amstel
Netherlands: 1-3 working days
European Union: 2-7 working days

Shipping costs:
€2.95 - Netherlands
€7.95 - European Union
Free Shipping in Netherlands above €40