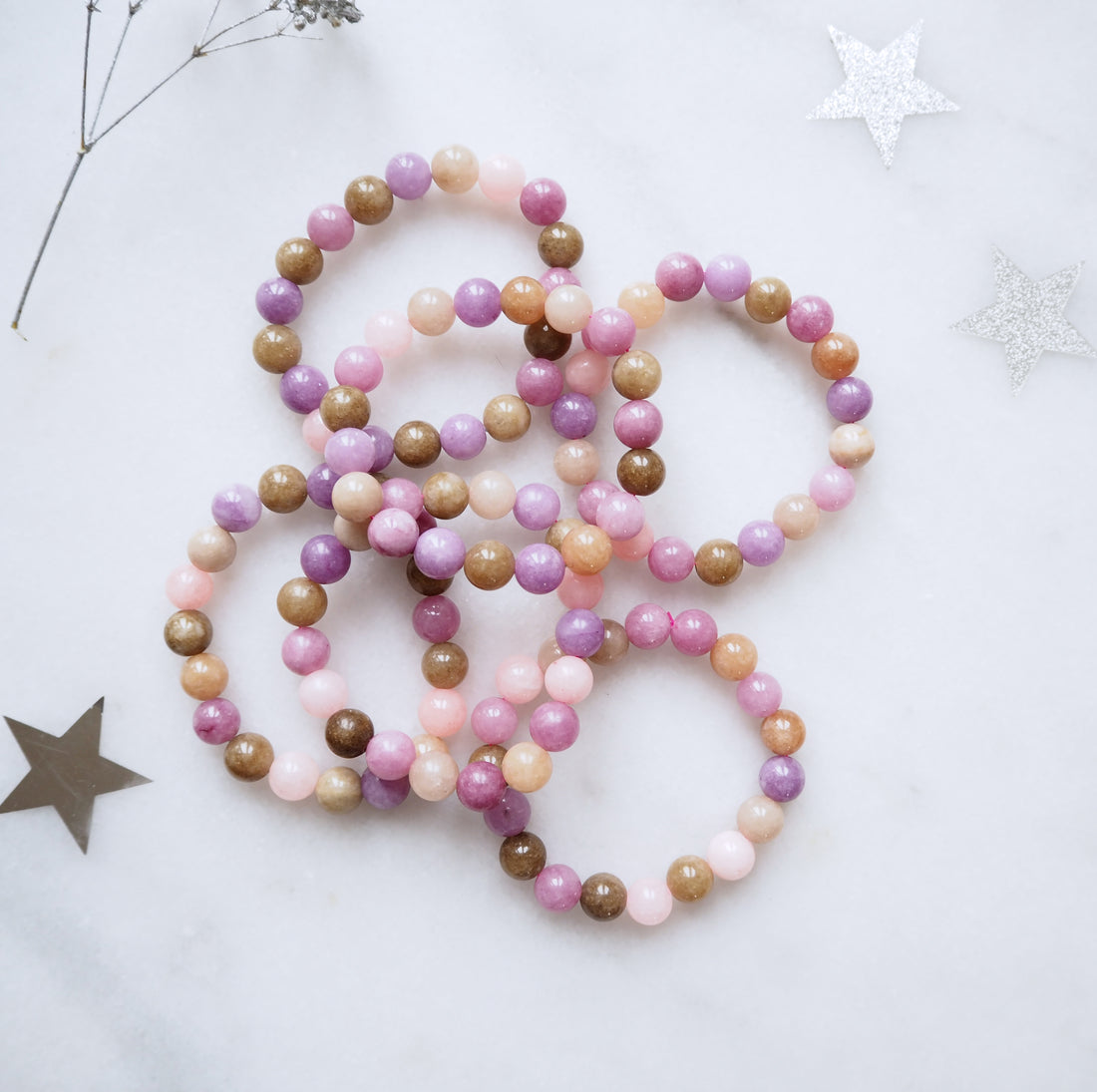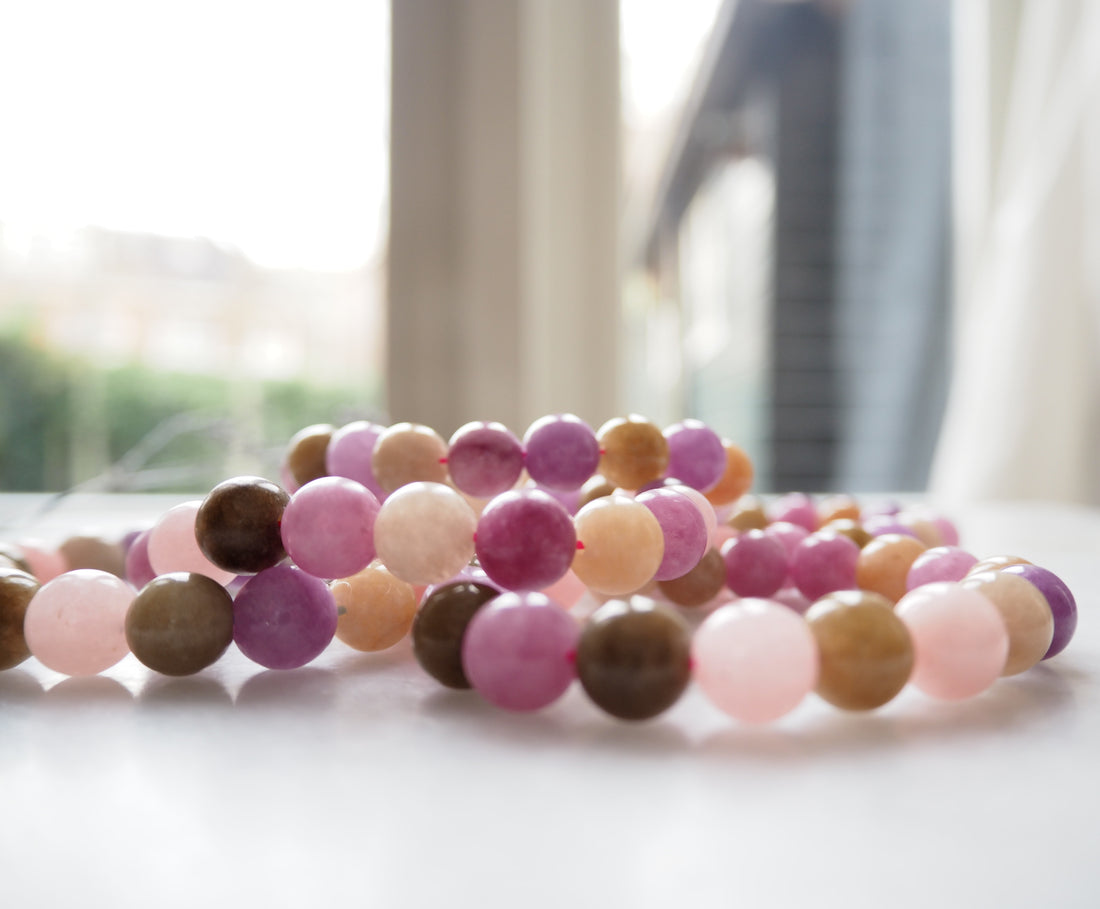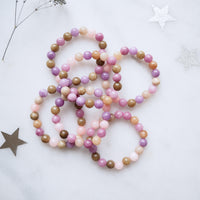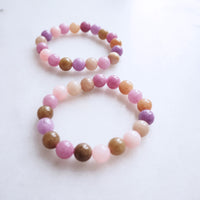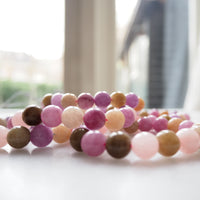 Lollipop Jade Bracelet
$22.00
$28.00
Sale
Sale

• Save
Our magical Lollipop Bracelet consists of the gemstones Pink Jade, Purple Jade and Green Jade and is the perfect bracelet to wear with you in everyday life to get an extra boost and always have good vibes on the go!
Purple Jade is a stone of happiness, joy, and humor. Purple Jade helps protect and regulate our aura, making it an ideal stone for empaths and highly sensitive people. It is a soothing stone that helps relieve anxiety and calm the nervous system.
Green Jade is a protective stone, keeps the wearer from harm and brings harmony. Green jade attracts good luck and friendship and soothes the mind by releasing negative thoughts.
Pink Jade is a stone of love and harmony, it calms nerves and helps develop meaningful and balanced relationships. This healing gem encourages an expansion of heart space and promotes growth, understanding, and protection.  
How to use it:
Carry your intention in everyday life with our magical crystal jewellery! Program your bracelet with an intention and let the magic begin!

Pearl: 10 mm
Bracelet: approx. 18 cm
Shipping time estimate:
Local pickup: Ouderkerk aan de Amstel
Netherlands: 1-3 working days
European Union: 2-7 working days

Shipping costs:
€2.95 - Netherlands
€7.95 - European Union
Free Shipping in Netherlands above €40