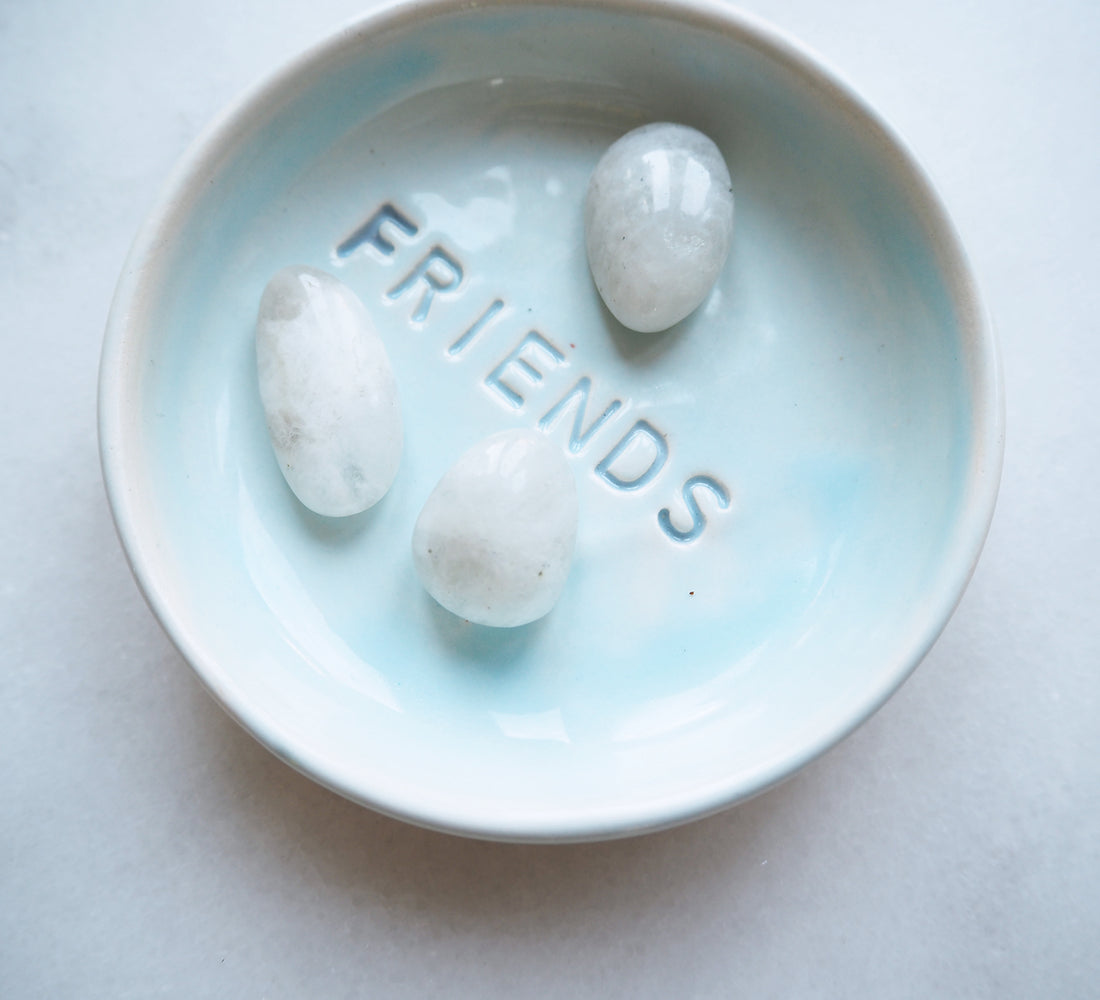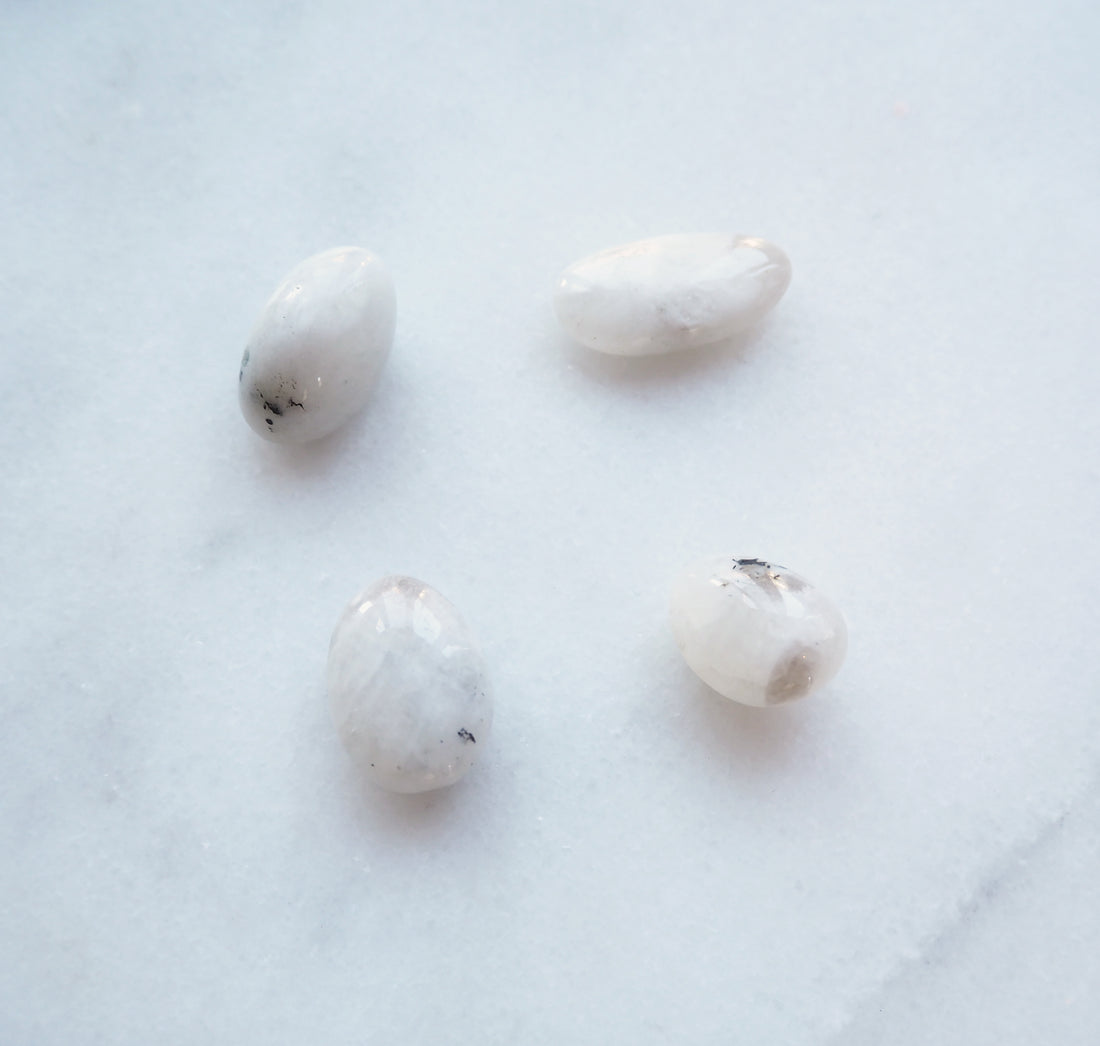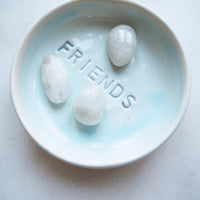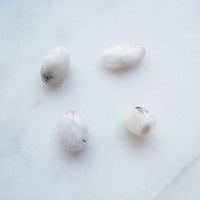 Moon Stone reminds us to live more in a flow with the universe and the different phases of the moon. It's time to let go of your control and trust that the universe always has your back! Do you let fears or critical thoughts about yourself hold you back from living your best life? The moonstone is here to set you free! Use it in your daily meditation to let it clear your mind, increase your intuition and trust your own inner power!

Why you're drawn to the crystal: You are ready to live in a flow with the universe and the lunar phases, this is a call to let go of control and trust that everything is happening for a reason, are you ready?

How to use it: We love the Moonstone! This is definitely a must in any crystal lovers collection. Use it every day, in your lunar rituals, in your bag to remind yourself to trust the universe, when you meditate to let go of critical thoughts about yourself and to connect with the universe. You are ready to live your truth!
The stone is around 1 cm and 10 grams. All stones are unique and may vary in size and color.
Shipping time estimate:
Local pickup: Ouderkerk aan de Amstel
Netherlands: 1-3 working days
European Union: 2-7 working days

Shipping costs:
€2.95 - Netherlands
€7.95 - European Union
Free Shipping in Netherlands above €40
Super
Altijd weer mega blij als mijn pakketje binnen komt! Coming back for more🤗🤗
Loved the personal note <3