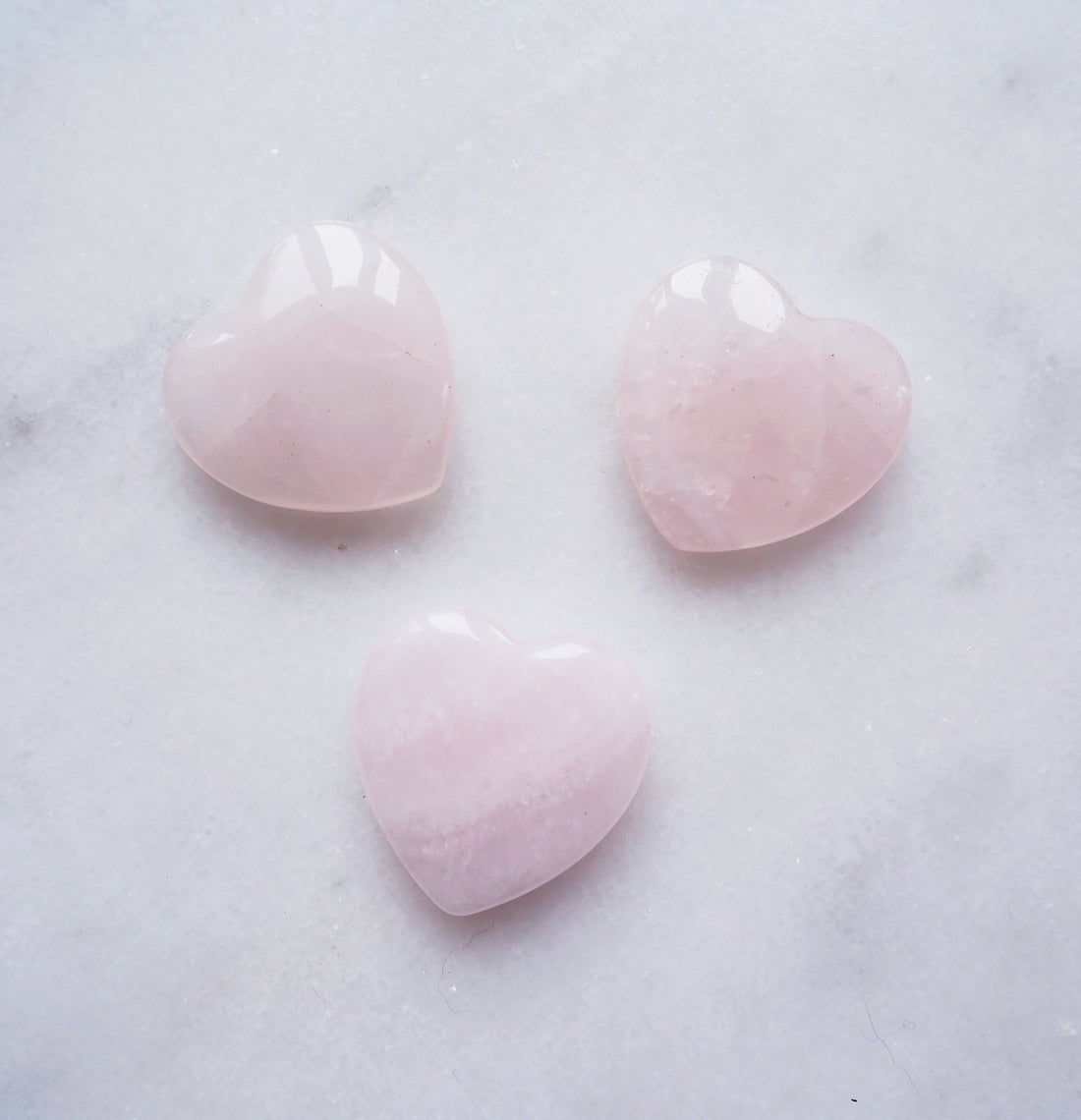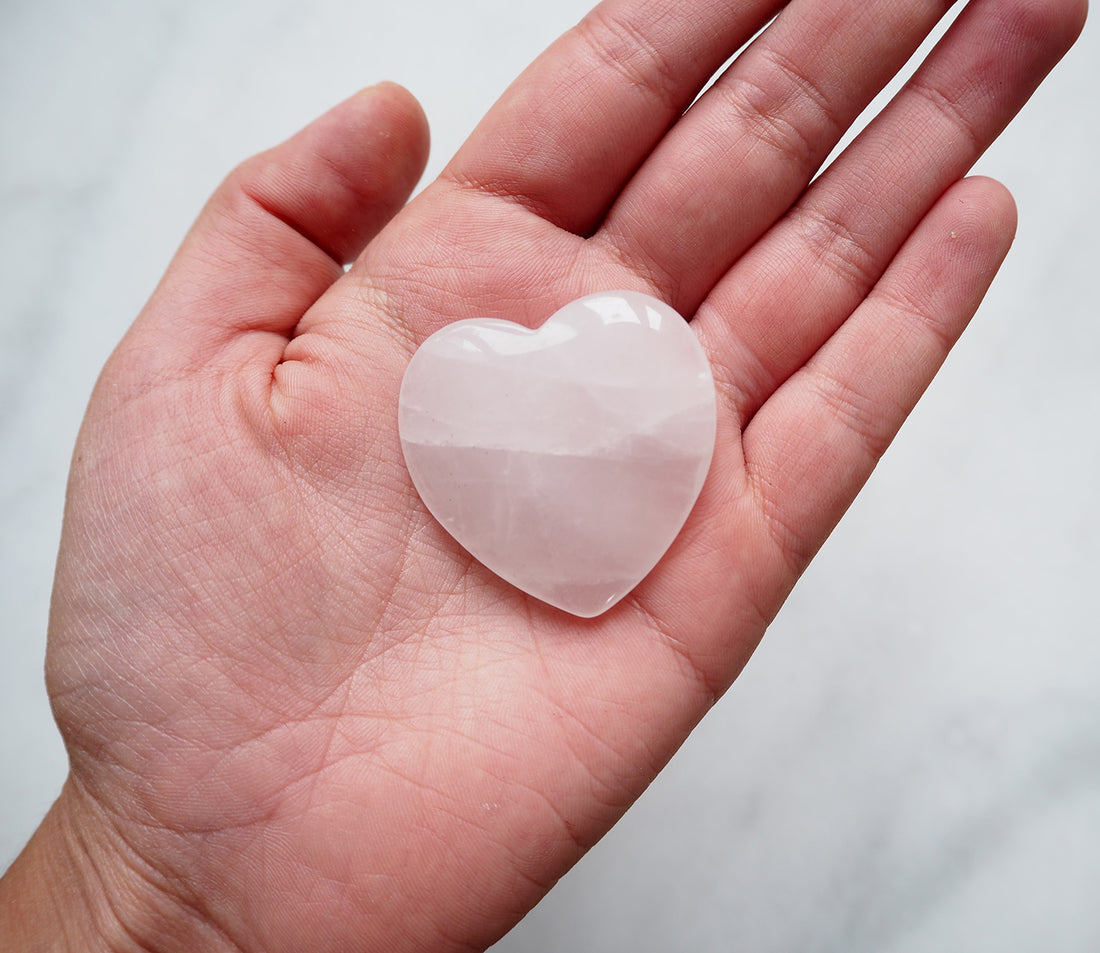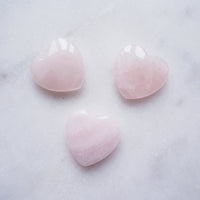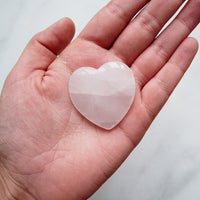 Rose Quartz Heart will boost the love in your life and create stronger connections to yourself and others around you. Rose Quartz purifies and opens the heart at all levels to promote love, self-love, friendship, deep inner healing and feelings of peace. 
Why you were drawn to the crystal: It's time to boost yourself and your relationships with some extra love!
How to use it:
Rose Quartz Heart is perfect to have in your pocket, bag or close to your heart. Rose Quartz is a popular crystal to use in Feng Shui. Often, it's recommended to place the Rose Quartz on a special place in your bedroom, as this can be a vulnerable space where you attract romantic notions of love. It is also the optimal crystal to give away as a gift to a friend or someone you love.
Psst .. Rose quartz is a celebrity favourite. Kate Hudsons always has one on her nightstand, Katy Perry claims that it helps her attract men and Miranda Kerr has her in her bra!
The stone is around 4 cm and 25 grams. All stones are unique and may vary in size and color.
Shipping time estimate:
Local pickup: Ouderkerk aan de Amstel
Netherlands: 1-3 working days
European Union: 2-7 working days

Shipping costs:
€2.95 - Netherlands
€7.95 - European Union
Free Shipping in Netherlands above €40