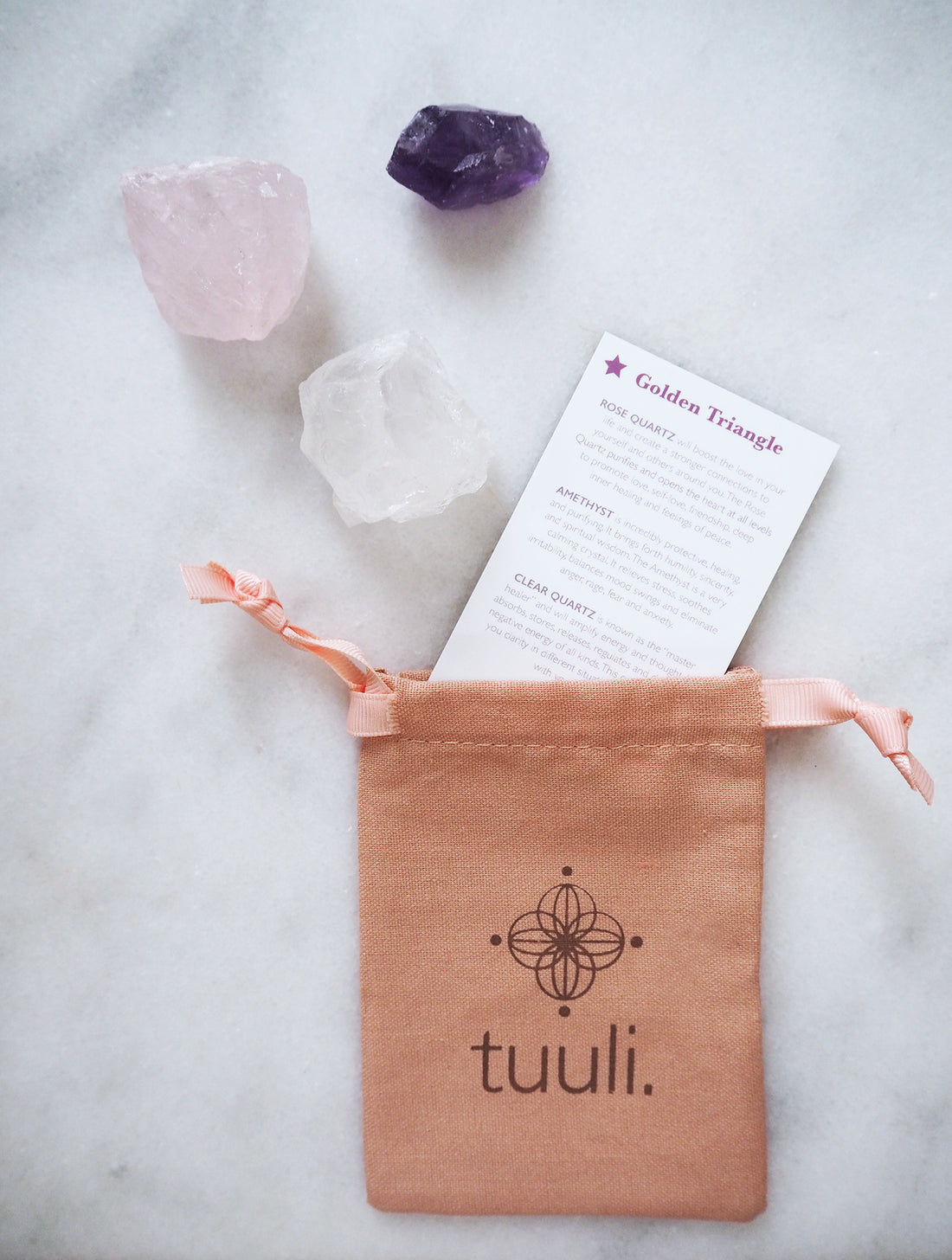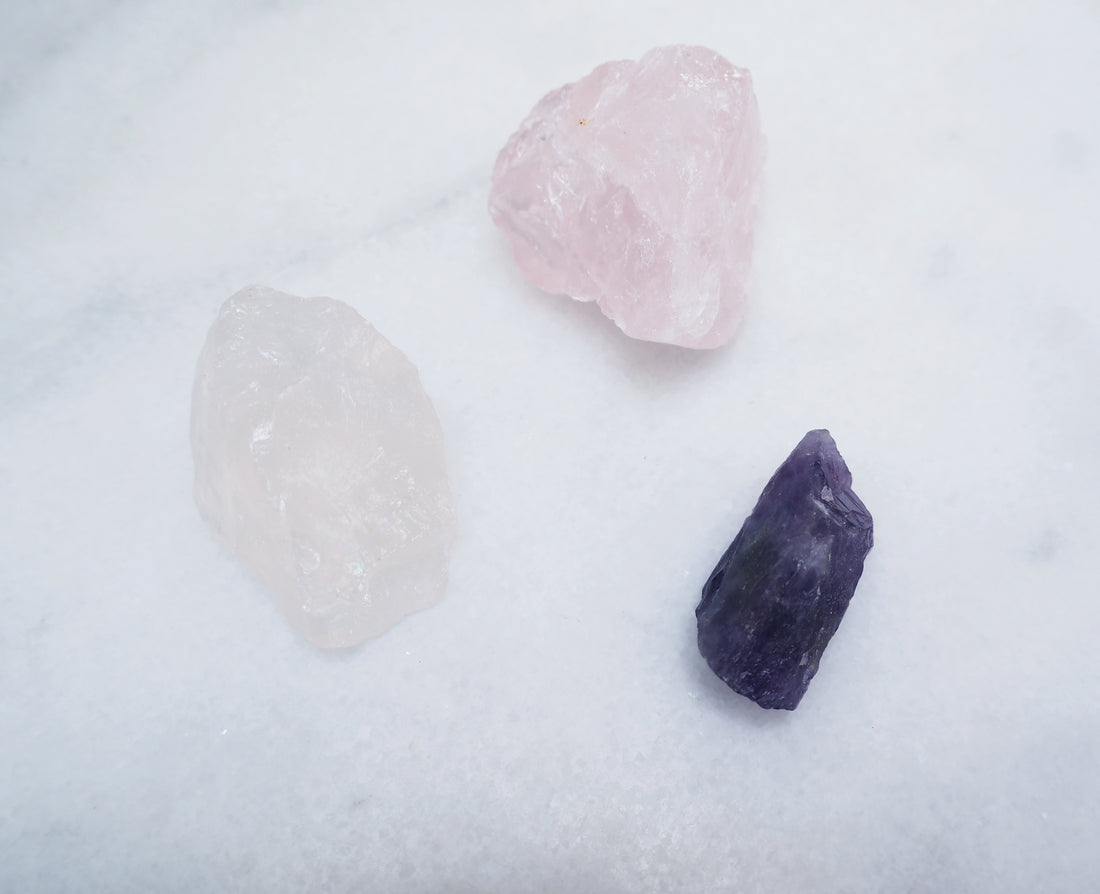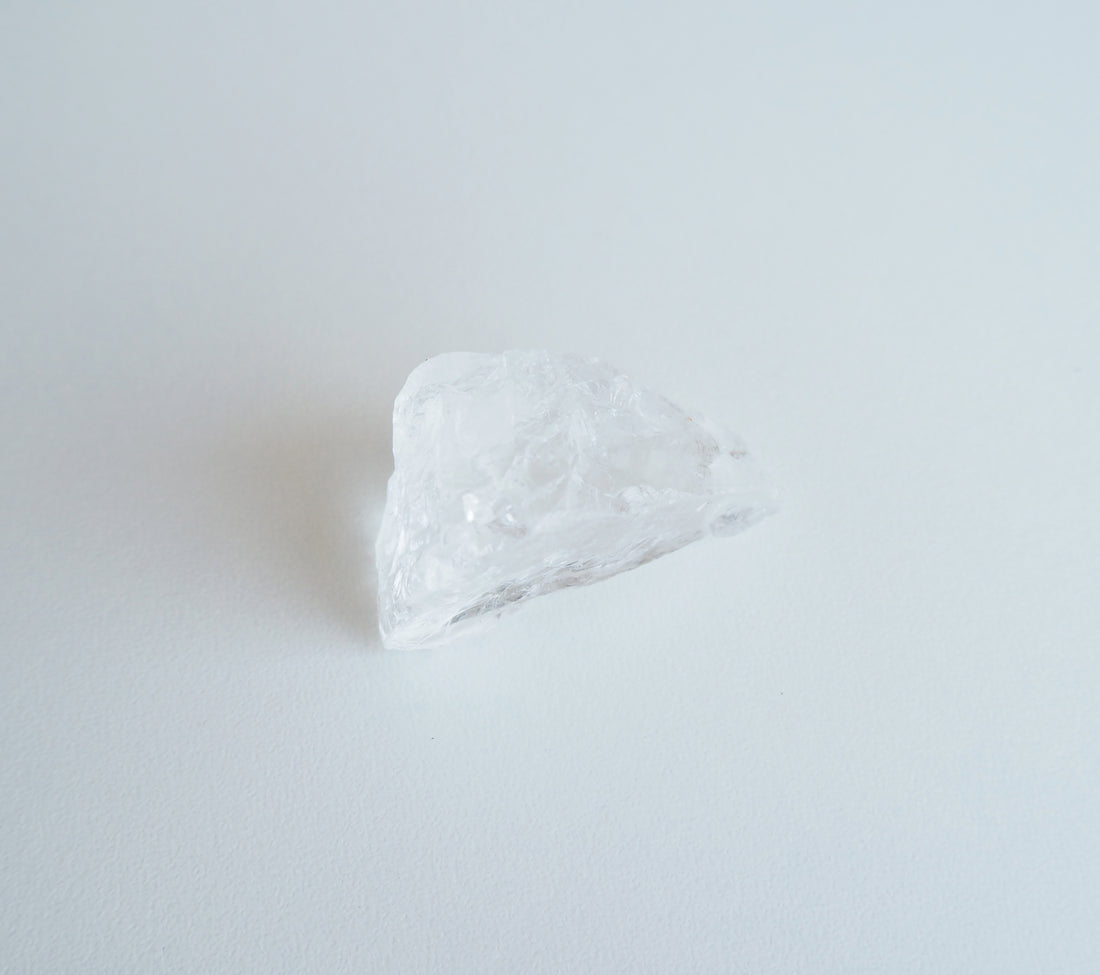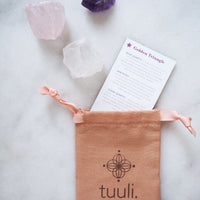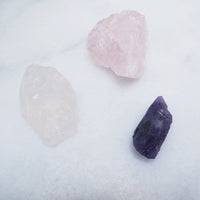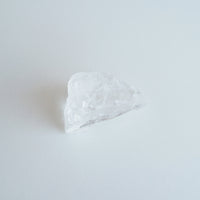 Golden Triangle Crystal Kit
The miracle that is called "The Golden Triangle", refers to the combination of three gemstones that generate an optimal energy flow by placing them in your living room. These three stones are amethyst, clear quartz and rose quartz.

Amethyst is incredibly protective, healing, and purifying. It brings forth humility, sincerity, and spiritual wisdom. The Amethyst is a very calming crystal. It relieves stress, soothes irritability, balances mood swings and eliminate anger, rage, fear and anxiety.
Clear Quartz is known as the "master healer" and will amplify energy and thought. It absorbs, stores, releases, regulates and draws off negative energy of all kinds. This crystal will give you clarity in different situations and help you with your intuition.
Rose Quartz will boost the love in your life and create a stronger connections to yourself and others around you. The Rose Quartz purifies and opens the heart at all levels to promote love, self-love, friendship, deep inner healing and feelings of peace.
How to use the kit:
Put the crystals in a triangle in your home.It can be in your living room, bed room or bath room. Enjoy the positive energies flowing through the room.

The stones are 3-5cm and around 15-40 grams. All stones are unique and may vary in size and color.
Shipping time estimate:
Local pickup: Ouderkerk aan de Amstel
Netherlands: 1-3 working days
European Union: 2-7 working days

Shipping costs:
€2.95 - Netherlands
€7.95 - European Union
Free Shipping in Netherlands above €40
Golden Triangle Crystal Kit