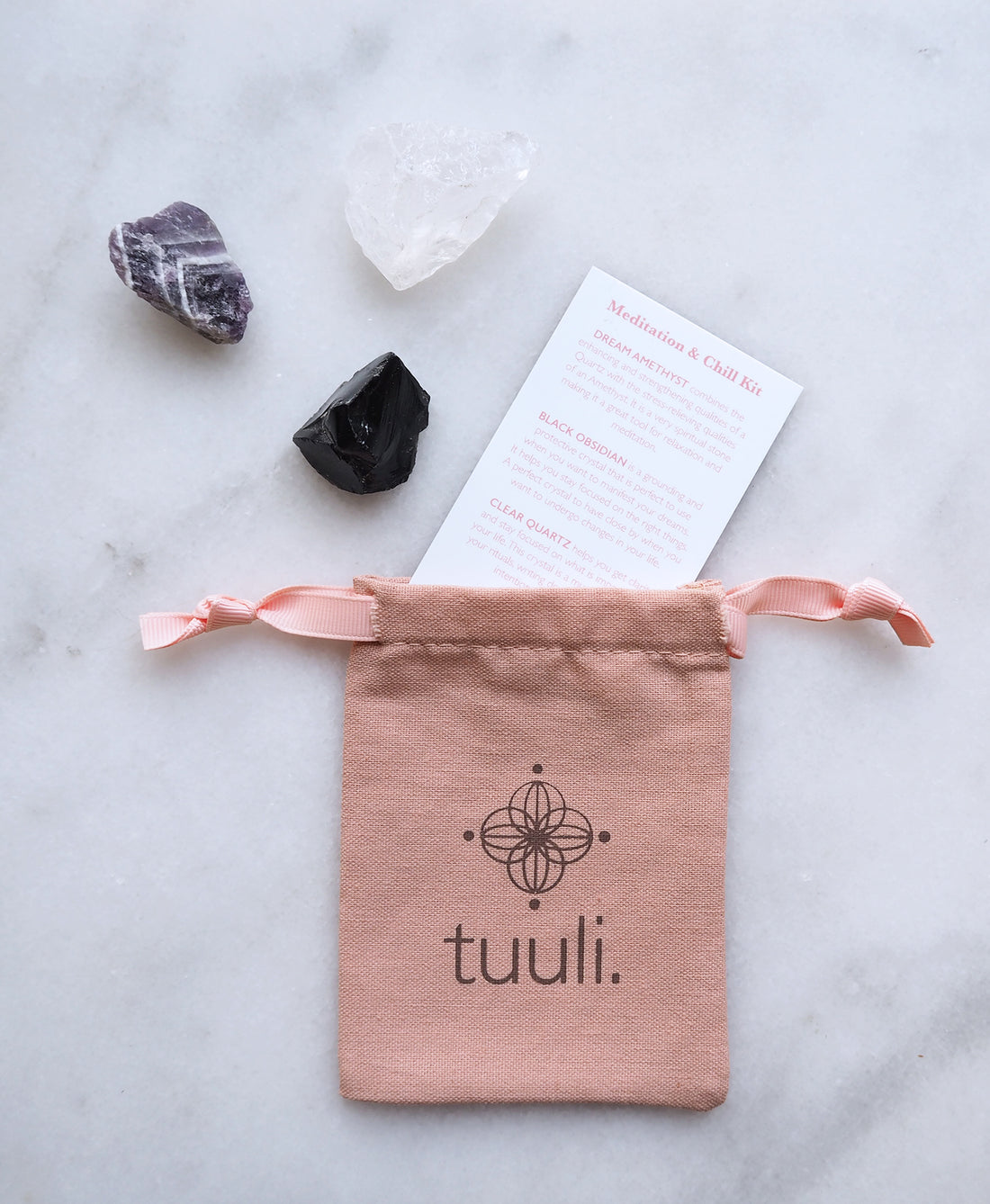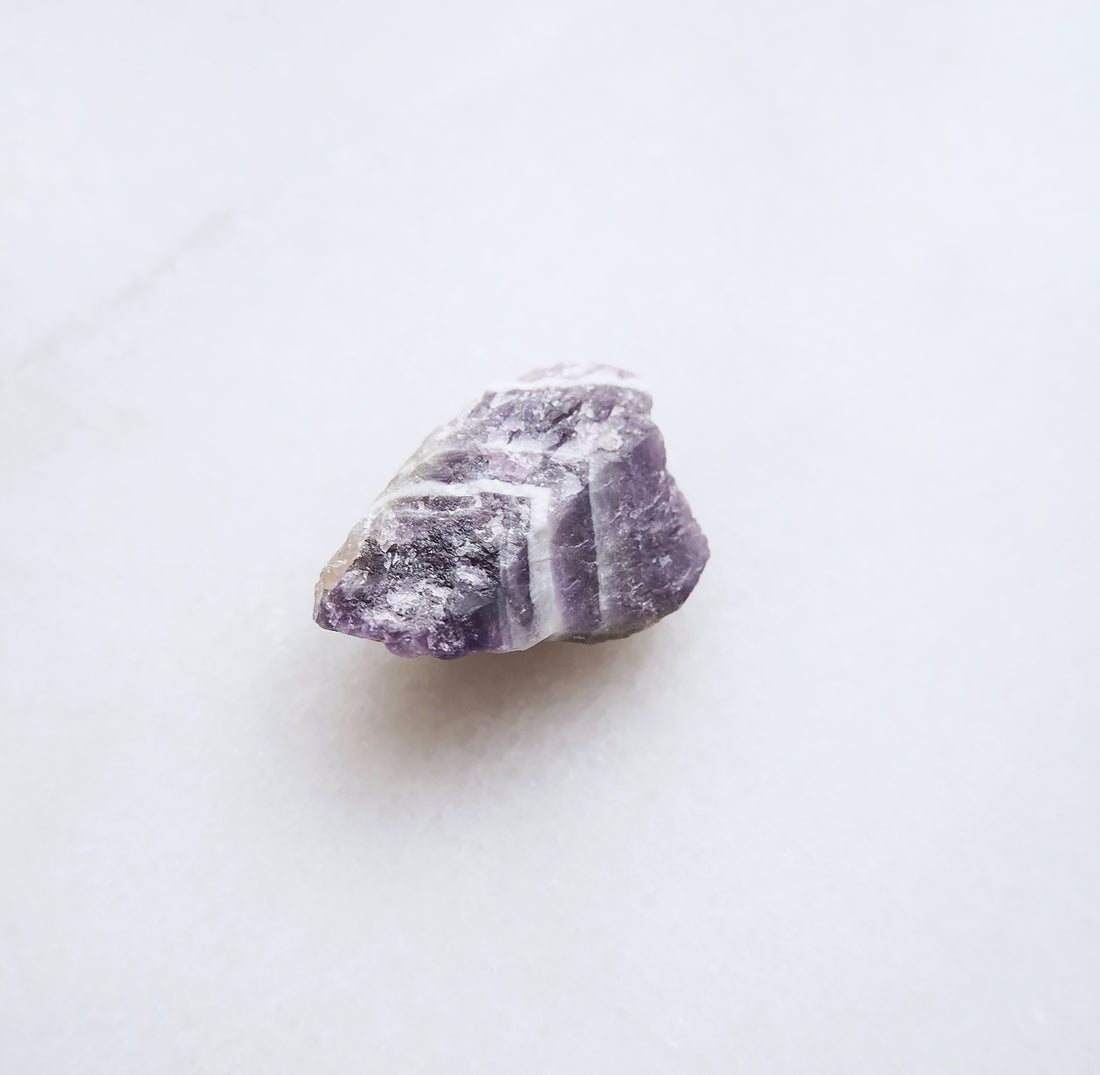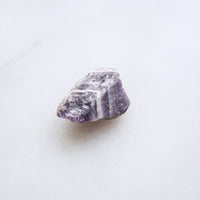 Meditation & Chill Crystal Kit
Meditation & Chill Crystal Kit is perfect when you want to calm down to restore your energy. This crystal kit contains crystals which will create chill vibes while meditating, doing yoga or relaxing. The crystals are also perfect to have in your bedroom to take your beauty sleep to the next level.
Dream Amethyst combines the enhancing and strengthening qualities of a Quartz with the stress-relieving qualities of an Amethyst. It is a very spiritual stone making it a great tool for relaxation and meditation.

Black Obsidian is a grounding and protective crystal that is perfect to use when you want to manifest your dreams. It helps you stay focused on the right things. A perfect crystal to have close by when you want to undergo changes in your life.
Clear Quartz helps you get clarity and stay focused on what is important in your life. This crystal is a must when doing your rituals, writing down your goals and intentions or meditating.

How to use your kit:
Meditate or do yoga with the crystals, keep them in your bag or pocket, use them during your self-care rituals or have them in your bedroom while sleeping to calm down and relax. You will feel more zen than ever before! ★
The stones are 2-5cm and approx. 10-50 grams. All stones are unique and may vary in size and color.
Shipping time estimate:
Local pickup: Ouderkerk aan de Amstel
Netherlands: 1-3 working days
European Union: 2-7 working days

Shipping costs:
€2.95 - Netherlands
€7.95 - European Union
Free Shipping in Netherlands above €40
Meditation & Chill Crystal Kit