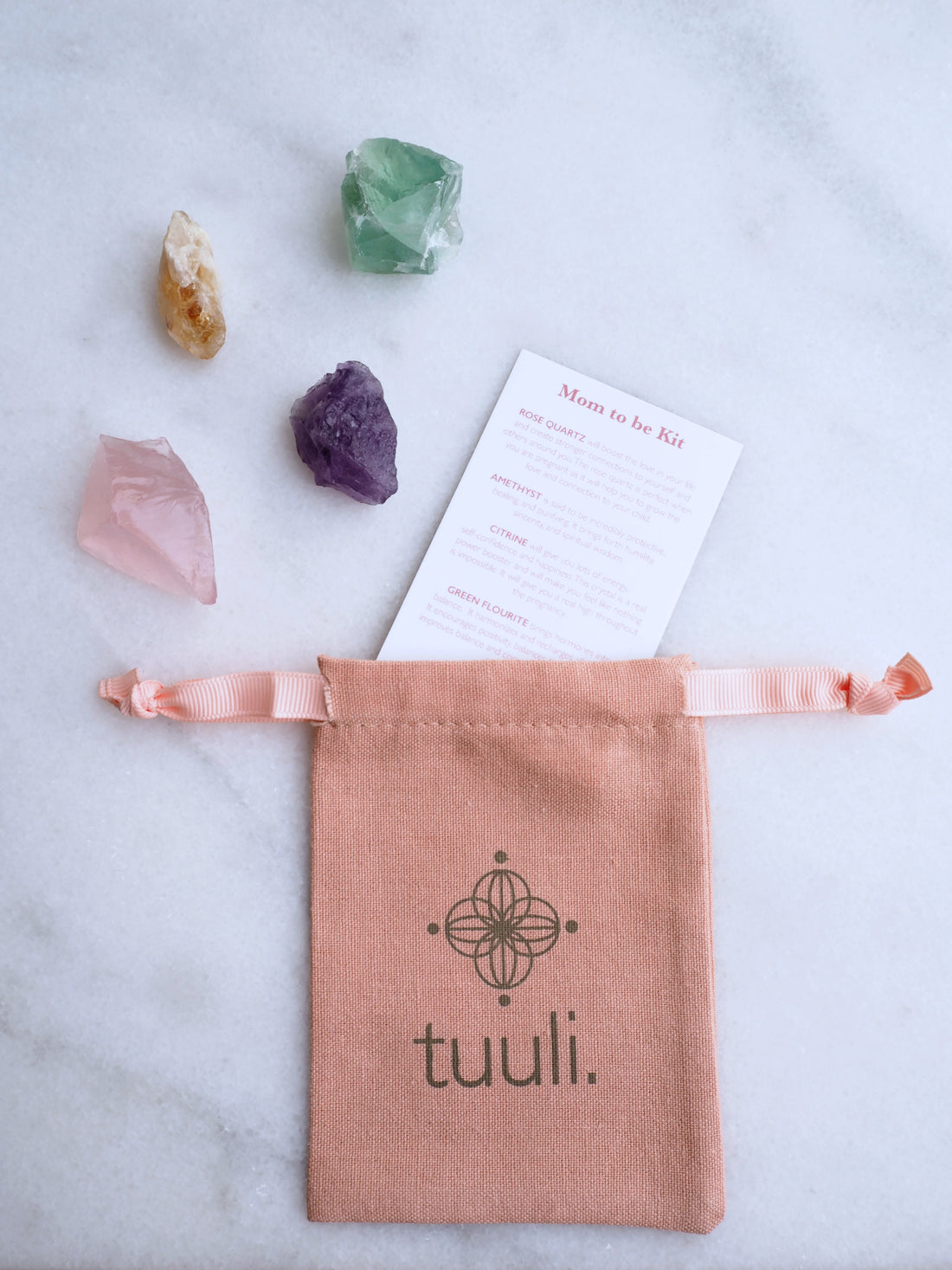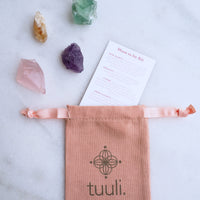 The Mom to be kit is perfect if you are expecting or if you recently had a baby. These crystals will give you a boost of love and self-confidence, while also giving you peace of mind during this exciting and life changing period of your life.  
Rose Quartz will boost the love in your life and create stronger connections to yourself and others around you. The rose quartz is perfect when you are pregnant as it will help you to grow the love and connection to your child.
Amethyst is incredibly protective, healing, and purifying. It brings forth humility, sincerity, and spiritual wisdom. The Amethyst is a very calming crystal, it relieves stress and strain, soothes irritability, balances mood swings, dispels anger, rage, fear and anxiety.
Citrine will give you lots of energy, self-confidence and happiness.This crystal is a real power booster and will make you feel like nothing is impossible. It will give you a real high throughout the pregnancy.
Green Fluorite brings hormones into balance. It harmonizes and recharges all chakras. It encourages positivity, balances the energies, and improves balance and coordination, both physically and mentally.
How to use the kit:
Sit down in a quiet place where you can breathe in peace for a while. Set your intentions for your pregnancy and how you want to feel. Visualize yourself having a healthy pregnancy and birth. Keep the crystals close to make sure they work their magic. 

The stones are 2-5cm and around 15-40 grams. All stones are unique and may vary in size and color.

Shipping time estimate:
Local pickup: Ouderkerk aan de Amstel
Netherlands: 1-3 working days
European Union: 2-7 working days

Shipping costs:
€2.95 - Netherlands
€7.95 - European Union
Free Shipping in Netherlands above €40
Top Crystals!
I loved these crystals while being pregnant! Thanks!❤️